How Sangster Airport produces a quality passenger experience in a smaller-sized location
Shane Munroe, Chief Executive Officer at MBJ Airports Limited (MBJ), discusses the importance of making the airport as much a part of the vacation experience as the destination, and how redeveloping ageing infrastructure and improving retail offerings can benefit the experience.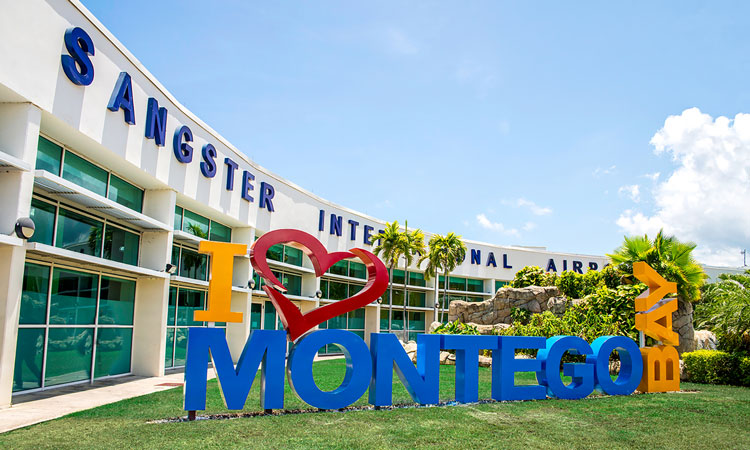 At Sangster International Airport (SIA), we believe that the quality of the passenger experience at all points of interaction in the service delivery process is integral to the success of our airport. Our commitment to quality passenger service has been recognised and awarded by the industry, having been named World Travel Awards' 'The Caribbean's Leading Airport' for 12 consecutive years.
Competing as a small airport
Geographically, SIA operates in a small regional location and experiences peak hour traffic demand challenges relative to the size of the terminal infrastructure. With just under five million passengers annually, acting as the main gateway for over 70 per cent of passengers to Jamaica, the airport operates in a global industry competing for market share against much larger airports, destinations with access to greater revenue capacity and markets to drive infrastructure development and fund technological capabilities.
MBJ Airports Limited (MBJ) understands that size is not a limitation to quality service and, therefore, the quality of the customer experience must be prioritised as a fundamental element of competitive advantage, market differentiation and destination brand identity. In this regard, the mobilisation and equipping of the airport's human resources, use of technology to improve efficiency, infrastructure enhancement and keeping abreast of international practices are the key elements to creating a quality passenger experience at SIA.
Strong stakeholder relationships and engagement in supporting and promoting the values of quality passenger service around a 'Team Sangster' initiative that offers professional, fast, attentive and friendly service is the foundation of our human resource strategy. We are moving towards aligning the entire airport community with this mantra, where all employees at SIA must participate in customer service training that is administered by the airport operator as part of the hiring process, and the values of quality customer service are espoused as part of the programme. Staff are also required to participate in ongoing and remedial training where service level deficiencies are identified. This initiative will ensure that service superstars are publicly recognised and rewarded through our recognition programme.
Effective management and application of the airport's operational technology to improve efficiency occurs through measures such as effective slot management of peak hour traffic demand and the deployment of resources to support departure and arrival processes. These include self-service kiosks, online immigration processing and premier lounge services – which all contribute to enhancing the overall passenger experience. Additionally, benchmarking surveys – such as passenger, customer, baggage handling and airline satisfaction surveys – serve as important data references to identify areas in need of improvement and investment based on passenger feedback. The commercial experience and ambiance of our airport are also important elements of our passenger service and, while at SIA we may not possess extensive retail space, MBJ ensures a memorable commercial experience for passengers by avoiding duplication of commercial concepts, offering variety and celebrating a distinct Jamaican 'sense of place' through art and design that portray the 'Irie Airport' vibes.
The role of privatisation
MBJ Airports Limited – which is a partnership between Grupo Aeroportuario del Pacifico (GAP) (Mexico) and Vantage Airport Group (Canada) – has invested more than $276 million into the airport over the last 16 years. The privatisation of SIA in April 2003 by the government of Jamaica, under a 30-year concession agreement, has been instrumental in the airport being able to achieve many of the accolades and improvements in passenger service. The private/public partnership provided much needed access to funding in order to upgrade an ageing facility, as well as value‑added expertise in airport management from the international consortium leading the operation of SIA.
Infrastructure developments at Sangster Airport
Over the years, MBJ has undertaken numerous infrastructure developments at SIA under the privatisation deal that caters to passenger needs and comfort, while meeting international regulatory standards. Some of the major infrastructure projects completed under the early stage of the concession agreement include the installation of 18 boarding bridges; the expansion of the immigration, customs and baggage halls; the installation of kiosks for passenger check in; upgraded retail space and offerings; and new lounge spaces.
More recently, MBJ invested $26 million to resurface the taxiways, shoulders and ramps at SIA, using concrete rather than asphalt to ensure greater durability. The passenger check-in area was also upgraded to replace existing flooring and ceilings, and the two public restrooms were expanded and remodelled. MBJ also introduced advanced surface cleaning and paving equipment to Jamaica for the first time in 2018. Through its efforts, MBJ has positioned SIA as a seamless, culturally-connected access point to Jamaica.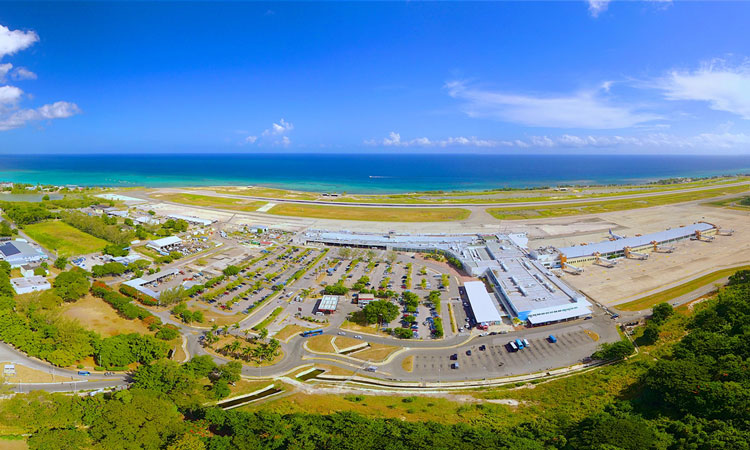 As part of ongoing upgrades within the main terminal, the central commercial retail area at SIA is being expanded to increase circulation space and improve the retail area. The renovation and expansion of the central departures lounge and retail area commenced on 1 March 2020. The space will have an additional 2,700m2 – representing a 56‑per‑cent increase compared to the current space and includes a 12m-high Rotunda double‑height space, with a floor‑to‑ceiling curtain wall. The works also consist of the renovation of over 4,000m2 of space to create 15 retail units, a large lounge and food court. The departure lounge will offer more seating, better natural light, entertainment and new and exciting retail offerings. The shops will be more attractive and easily accessible, offering high-quality items and creating a memorable experience for passengers enjoying their last moments in Jamaica.
This renovation and expansion work on the retail redevelopment will ensure greater circulation space, enabling 100 per cent exposure to passengers and concessions with wider storefronts. We anticipate increased footfall and an increase in dwell time in the new area, as well as more convenience for passengers. The architecture and aesthetics will create a sense of place that is truly Jamaican through the use of colours and textures and the incorporation of Jamaican culture. The vision for Sangster's new and improved food court
Another project being undertaken includes a $70 million runway extension project, which broke ground in December 2019 to extend the runway at SIA by 408m, increasing its overall size to 3,070m. The project components include the relocation of public roads and utilities; shoreline protection works; the widening of Taxiway Echo; the installation of the Jet Blast Screen, which will improve airside efficiency; and the implementation of Runway End Safety Areas (RESA) to improve the safety of runway operations.
Successful examples and a future outlook
Further significant investment is being made at SIA as part of MBJ's strategy to continuously improve facilities and enhance the passenger experience. This involves a five-year $112 million investment package to upgrade the facilities between 2020‑2024 in anticipation of the continued projected growth in passenger traffic. Traffic at SIA grew to 4.77 million passengers in 2019, a five per cent increase compared to 2018. The airport serves as an important economic driver, connecting Jamaica to more than 60 international destinations in 16 countries served by 35 airlines. The airport's plan is to be a part of the vacation experience, positioning itself as an extension of the passengers' vacation, rather than just a transit point.
The capital investment – to be spent over five years – will include the expansion of the airport terminal. MBJ will begin work on expanding the immigration and outbound security space and, in 2021, work will begin on the customs hall and arrivals ground transportation. Other projects earmarked under the programme include two new additional remote gates to the west concourse, expansion of the outbound baggage carousels and additional inbound baggage carousels. Replacement of the airport's HVAC, chillers and common-use terminal equipment will be completed later in the project, while investment in solar-energy production is also being pursued.
Passengers at SIA can also look forward to further improvements in the ambiance of the terminal, with architectural concepts that enhance the sense of place and incorporate local cultural elements into amodern design. SIA's goal is to create a natural and relaxing atmosphere by offering natural lighting. MBJ is a proud patron of the arts and showcases Jamaican culture throughout the airport. Passengers can expect to be welcomed by Reggae music and view Jamaican art throughout the terminal.
The expansion will improve the passenger experience and solve the issue of congestion during peak operating hours. The investments being undertaken by MBJ demonstrate its confidence that more passengers will continue to visit Jamaica, ensuring the facilities are on par with international standards and that the Caribbean's leading airport remains a significant economic driver.
Biography
Shane Munroe is the Chief Executive Officer at MBJ Airports Limited (MBJ) and has extensive experience within aviation. He has spent 18 years in a variety of positions at Sangster International Airport; two years with Airports Authority of Jamaica and the last 16 years with MBJ. Most recently, he served in the capacity of Chief Technical Officer, where he was responsible for directing, coordinating and planning the activities of the projects and information technology departments.