Does small-scale fire testing reliably increase safety?
Mike Willson, fire-fighting foam specialist, investigates whether passenger and staff safety is at a greater risk in Australia due to incorrect use of fire‑fighting foams and uncompromising regulations.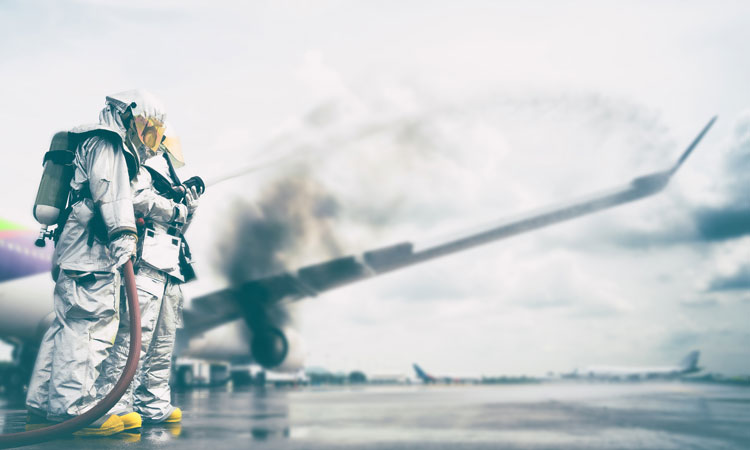 A recent Australian Senate inquiry was held into the provision of fighting fire and emergency responses at Australian airports. The August 2019 report made some interesting recommendations, which has relevance to airports worldwide.
These Senate recommendations include an audit of all ARFF vehicles and equipment to ensure they meet ICAO requirements, with a review of adherences to ICAO and recommended best practices for the future provision of ARFF services in Australia.
Australia may not be following best practice
Currently, the vehicles provided are on the limit of volume acceptability for water and foam, with staffing often shared between ARFF services and other emergencies around the airport. These typically include building fire alarm activations and terminal medical emergencies; occurrences that are not generally considered aircraft emergencies. Undesirable category reductions can result when firefighters are engaged in such tasks, causing concern and questioning.
It also requires the Civil Aviation Safety Authority (CASA) to conduct a Task Resources Analysis (TRA) to determine necessary ARFF staffing levels. This must involve appropriate consultation with ARFF staff at all stages so their views and past experiences can be incorporated. Concerns were raised over proposals to increase the threshold to 500,000 (from 350,000) passenger movements to justify an ARFF service at Australian airports. In comparison, in Canada, 180,000 passenger movements triggers an ARFF service provision.
Some airports, with high aircraft movements but lower passenger numbers, potentially require ARFF services where none currently exist. The report recognised that "a lack of serious incidents in Australia may have led to a sense of complacency, where decisions may have been taken based on the likelihood of 'nothing happening' rather than 'in all probability one day it will'". ICAO suggests a risk-based approach, in which probable and credible worst-case scenarios should be followed. The report accepted that a lack of adherence to relevant international standards in Australia was placing the safety of firefighters, and of others, at risk.