Smaller airports must invest in GSE if they wish to compete
Aging GSE risks being not just a liability but a serious barrier to future growth, and so smaller airports determined not to be left behind must consider alternative investment opportunities. Jay Lucas, Aviation Specialist at Arkle Finance, provided more information.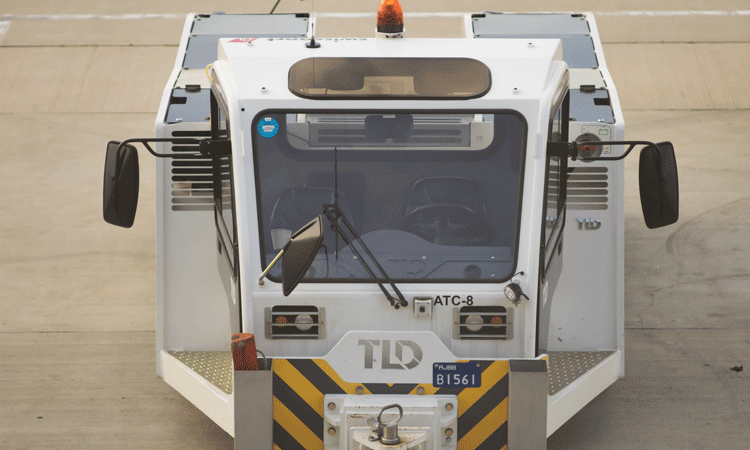 Amid all the competing demands on an airport's balance sheet, ground support equipment (GSE) is often relegated down the list. But few things are more fundamental to airport operations than GSE, which includes everything from fire trucks and fuel tankers to mobile staircases, tugs and baggage handling equipment.
However, as it is not directly revenue-generating, such vital equipment is often overlooked, especially by smaller and more regional airports that may lack the turnover – and cash reserves – of the industry's airport hubs.
As a result, it's often tempting for the owners and operators of such airports to put off replacing their GSE infrastructure for as long as possible. But such delays could be storing up trouble as the airport sector grapples with the challenges of surging passenger demand and stiff competition.
Growth within aviation is skewed
According to the latest CAA data, in Q3 2018, there were 650,000 commercial flights, which together transported almost 90 million passengers, a 2.1 per cent increase on the same quarter in the previous year.
However, the growth was not spread equally across the sector. Regional airports saw a 3.6 per cent decline in passenger flights, compared to the two per cent increase clocked by London airports.
All things being equal, extra footfall should mean improved profits. However, the extra strain it imposes also means the real issue for many airports is not so much whether they can maintain margins as whether their infrastructure can cope.
Investment creates opportunity
Against this backdrop, the more successful smaller players tend to be those that have diversified and invested. Airports such as Bournemouth, Bristol and Cardiff have invested heavily in both infrastructure and GSE, simultaneously shoring up their capacity and resilience.
Funding such capital investment can be a challenge for airports which lack the deep pockets of the UK's major hubs – not least because the mainstream banks are often unwilling, or unable, to provide finance for GSE.
Fortunately, that finance gap has been filled by an ecosystem of specialist lenders and brokers, who are able to source a range of flexible finance options that allow airports to spread the capital cost rather than having to pay everything upfront.
The available investment options
The simplest option of course is to lease the equipment. This is where the finance provider owns the asset and the airport rents it for an agreed monthly amount. Such agreements will last for a set period of time, usually up to five years.
In a similar vein is Hire Purchase, in which the user pays a set amount each month for an agreed period – but with a key difference: At the end of the term the airport will own the asset. Because Hire Purchase leads to the purchase of the item, VAT is charged upfront, together with a deposit, typically of around 10 per cent.
By definition the lenders best placed to offer this sort of finance are those who have an in-depth knowledge of the airport sector, and who understand the true value of the GSE against which any loan is secured. Each loan should be tailored to the needs of the borrower and reflect not just their credit score but also the condition of the equipment they want to buy.
Such finance allows airports to release the value of their existing assets in order to fund the equipment they need to replace most urgently. However, this is the sort of finance most likely to be beyond the capability of mainstream banks, as it requires the lender to accurately quantify the underlying value of equipment that may be several years old and in daily use.
Securing the small airport's future
However, GSE that is well maintained can retain a good value, making it a useful asset for airports keen to unlock value and reinvest. In the current environment, where creaking GSE risks being not just a liability but a serious barrier to future growth, specialist lenders are emerging as vital partners for smaller airports determined not to be left behind by the boom in air travel.