Operational Terminal Prediction – Maximising airport capacity through forecasting demand

ABOUT THIS WEBINAR
Did you know that by 2035, there will be 50% more flights than there are today? Airports around the world are being challenged by the growth in air travel, which is outpacing their ability to expand capacity and meet customer's high demands.
However, some airports are starting to get ahead of these issues through airport scenario planning and forecasting. At Leidos, we call this 'Operational Terminal Prediction' (OTP). OTP moves beyond just data collection to predictive analysis – enabling the airport to make more efficient use of existing capacity and to ultimately improve the passenger experience.
Key learning points
Register for this on-demand webinar to learn:
How the increase in air travel is impacting airports around the world
The ins and outs of Operational Terminal Prediction (OTP)
Real-world examples of how OTP is helping airports manage increased growth in air travel
Steps to take in order to become more efficient and capable of delivering a high quality passenger experience
Keynote Speaker
KEYNOTE SPEAKER
Jana Skornicka, Director at Leidos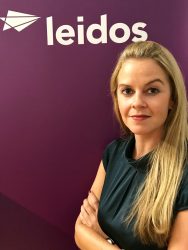 In her current role as Sales Director, Jana focuses on supporting airports worldwide in achieving their strategic vision and targets. She has been responsible for delivering several key traffic forecasting and capacity planning projects to airports in Europe, the Middle East and the USA.
Jana has gained extensive knowledge of the aviation industry in her past career during diverse roles in airports and airlines. She understands the challenges airports are facing and the importance of forecasting and optimising terminal/airside and passenger processes to deliver an exceptional airline and passenger experience.
Register
Register to watch this webinar on-demand
Related topics
Related organisations