COVID-19: Live aviation industry briefing – Simon Hocquard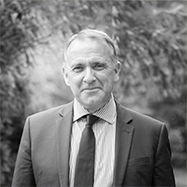 Through this online briefing, Simon Hocquard, Director General of CANSO, provided a first look into CANSO's new data-driven insights, and explored how the air traffic management (ATM) sector is working on contingency plans during the COVID-19 pandemic.
Advocating for ATM and aviation, Simon also explored the cross-industry collaboration that is happening as we speak, and offers best practice guidance for the future.
Brought to you by International Airport Review, this live industry briefing is designed to ensure you remain up to date in regard to the impacts of coronavirus. As the global crisis continues to evolve, these briefings will ensure you have access to the most relevant and quality-assured insights.
This exclusive briefing covers:
Air traffic management today – keeping the skies open
A first-look at 'CANSO-Aireon data-driven insights'

Global traffic trends
The regional picture

Navigating COVID-19 in ATM

Contingency planning
Business planning
National planning

The voice of the industry

Advocating for ATM and aviation
Cross-industry collaboration
Best practice advice and guidance

Future planning
Watch on-demand for this free, exclusive opportunity to hear – directly from Simon – advice for the ATM sector on how to manage this COVID-19 crisis.
Stay tuned for more exclusive briefings!
Speaker
SPEAKER
Simon Hocquard, Director General of CANSO
Simon Hocquard, Director General, CANSO (Civil Air Navigation Services Organisation) was appointed on 19 June 2019. In leading and managing CANSO as the global voice of air traffic management, he is responsible for delivering CANSO strategies, expanding worldwide membership, and enhancing CANSO's relationship with its industry peers and stakeholders. Prior to this role, Simon was Deputy Director General of CANSO, where his responsibilities included overseeing all CANSO operations globally to ensure CANSO fulfilled its commitments and deliverables in a timely, efficient and customer-focused manner.
Simon previously served at NATS, the UK air navigation service provider. His roles included Operations Director at Swanwick, the largest air traffic control centre in Europe, leading 1,500 people through the successful air traffic management for the 2012 London Olympics and other change programmes; and Director Operations and Strategy NATS, where he was accountable for creating and implementing the business, technical, operational strategies and vision for the entire regulated business.
Simon has significant experience of working with governments and international institutions. He is appointed by the European Commission as Chairman of the Network Management Board, which governs the overall European Air Traffic Network, and drives performance improvement across Europe as well as within EUROCONTROL. He is also a member of the 'Wise persons Group' in Europe, which was established by the European Commission to provide recommendations for the future of European ATM.
Register
Register to watch this webinar on-demand
Related topics
Related organisations