Onwards and upwards at Cotswold Airport
Cotswold Airport, Kemble has confirmed that its fuels and lubricants supply arrangement with Gulf Aviation will continue…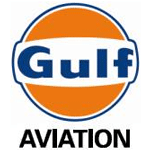 Cotswold Airport, Kemble has confirmed that its fuels and lubricants supply arrangement with Gulf Aviation will continue for a further five years.
"We have been pleased with Gulf and had no hesitation in renewing our fuels contract with them," explains Suzannah Harvey, CEO, Cotswold Airport. "From the equipment they offer through to training and expertise, Gulf supplies a first class service."
"In the past we had experienced problems with deliveries, but not with Gulf. As a small and busy airport we rely on our business partners to provide a completely dependable provision, utilising their expertise with precise levels of service and minimal fuss."
"Gulf gives us strong support, communication is always clear and regular; it's smooth and reliable. It provides all of our fuel and lubricant requirements."
The airport, which boasts the longest runway of any privately owned airport in the UK, is continuing to successfully increase traffic alongside its ground level enterprises.
It has a diverse range of customers, from 747s to microlights and even Formula 1 teams, which use the long straights for testing. Its thriving aircraft recycling organisation, Air Salvage International, which started nine years ago, now has a multi-million pound turnover and customers from across the globe.
"Gulf re-entered the aviation market in 2009 and Kemble was our first success," adds Alex Murphy, Head of Aviation, Gulf Aviation. "We have established a very good working relationship with Kemble and we are delighted that this will continue."
Gulf Aviation is the UK's fastest growing aviation brand, supplying fuels and lubricants to airports nationwide including Aberdeen, Leeds Bradford, Newcastle, Belfast City, Glasgow and Edinburgh.