Finnair starts biometric boarding with Vision-Box at LAX
Finnair is offering biometric boarding at Los Angeles Airport, with a solution that has been running under the U.S. Biometric Exit trial programme.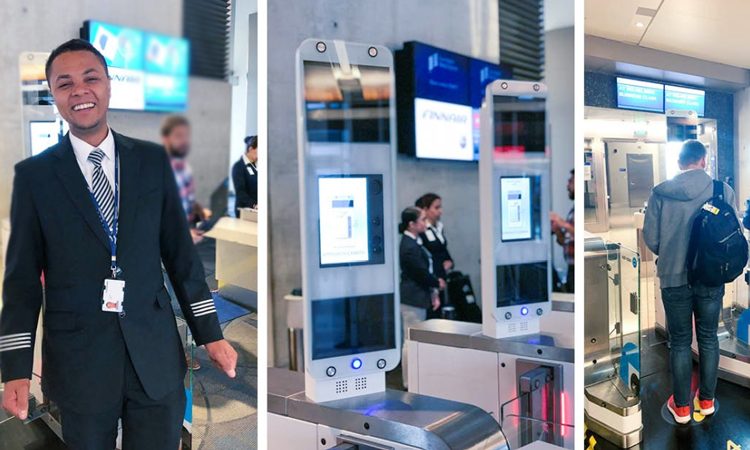 Finnair is now offering hassle-free biometric boarding at Los Angeles Airport.
After the successful go live of the contactless biometric self-boarding solution at Los Angeles Airport, Finnair is the next airline to enable passengers flying out of the country to board without needing to show boarding passes or passports. A simple glance at a high-resolution face capture camera is enough to be recognised in a few seconds and allowed to board.
The Finnair flight from LAX to Helsinki Airport on 9 April was the first that utilised the biometric eGates. Since then, passengers have been enjoying a convenient, faster boarding process. 
"Biometrics have great potential in enhancing both customer experience, speed and security," said Sami Suokas, Ground Experience Manager, Finnair. "Customer feedback was very positive and we are looking forward to having more stations to utilise biometrics in the future – including our home hub Helsinki Airport, where we plan to start biometrics tests with Finavia and Vision-Box."
The biometric self-boarding solution has been running since 2017 in the scope of the U.S. Biometric Exit trial programme, following a partnership between Vision-Box, Los Angeles World Airports Authority (LAWA) and the U.S. Customs and Border Protection (CBP).
The passenger approaches a self-boarding eGate. A biometric-enabled camera ergonomically integrated in the eGate captures the passenger's facial image. The image is securely sent to the CBP TVS (Traveller Verification Service), which conducts a matching process with the stored digital facial token, captured at the initial immigration process.
Within a few seconds, the system reconciles the passenger and the flight, recognises the passenger as eligible to enter and opens the eGate door. 
The solution is based on the Vision-Box traveller flow orchestration platform, enabler of quick, secure data exchanges and therefore of a speedy process. It provides unprecedented security by confirming with a higher degree of certainty the identity of boarding passengers and the authenticity of their documents via CBP Traveller Verification Service.
Key component for interaction with the passengers, the self-boarding eGates were designed to offer an ergonomic passage, a friendly experience and high speed in passenger throughput. They also offer a self-service method to change seat.
Miguel Leitmann, Chief Executive Officer and Founder of Vision-Box, explained: "This comprehensive platform connects passengers and all other journey actors together, within a productive trusted identity ecosystem. It relies on and is an enabler of unprecedented quality of biometric data and facial recognition matching performance. That's what makes it so fast, accurate and secure at the same time. The result is a hassle-free experience for passengers at boarding – or possibly at any other check point. Having Finnair onboard was a straightforward process and one more confirmation that biometrics is becoming the new normal."
Airlines Lufthansa and British Airways have also been using the solution, as part of their mission to offer hassle-free passenger experiences.