NATS appointed to fit out new Birmingham tower
NATS, the UK's leading air traffic solutions company, has been appointed to fit out the new control tower at Birmingham Airport…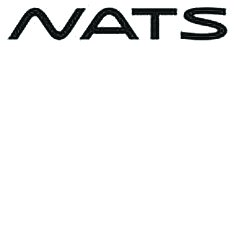 NATS, the UK's leading air traffic solutions company, has been appointed to fit out the new control tower at Birmingham Airport.
Birmingham Airport Ltd confirmed the appointment of NATS to install the air traffic control equipment in the £10m tower designed by CPMG which is due to begin operations in April 2013.
NATS will take possession of the new tower in June and in conjunction with Thales UK will complete the fit-out by March 2013.
NATS Engineering Director Iain Harris said: "We are delighted to have been selected by Birmingham Airport Ltd to fit out their new tower. This major development is a strategic part of the airport's continued development.
"We have had a long relationship with Birmingham Airport Ltd that has been strengthened still further by the signing of this contract for such an important project."
"I am extremely grateful to the hard work and dedication of everyone that has worked to secure this contract – we are looking forward to working in partnership with Birmingham on this exciting project and to developing a modern and iconic tower for the future."
Will Heynes, Development Director at Birmingham Airport Ltd, said: "We are delighted to have been able to award the contract for fitting out our state of the art new air traffic control tower to NATS.
"We have had a strong relationship with NATS for a number of years and this contract takes us both into a new phase in the development and growth of Birmingham Airport Ltd."
NATS General Manager Birmingham Mark Gregory said: "The NATS Airports team has worked very closely with Birmingham Airport Ltd over the past three years finalising the design of the new tower and advising them on the user and safety requirements for the new tower systems."
"The new tower will bring many new technologies including EFPS, Mode-S along with the airspace proximity warning tool (APW). The new tower demonstrates Birmingham Airport Ltd's continued investment in the airport infrastructure and NATS is proud to play a key part in this."
Related airports
Related organisations
Related people