Heathrow becomes 5th CDM Airport
London Heathrow becomes the fifth airport in Europe to implement Airport Collaborative Decision Making (A-CDM)…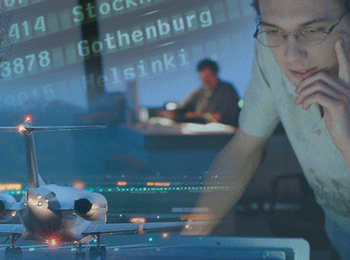 London Heathrow becomes the fifth airport in Europe to implement Airport Collaborative Decision Making (A-CDM), after Munich, Brussels, Frankfurt and Paris Charles de Gaulle.
The A-CDM trials between Heathrow Airport and the Network Manager Operations Centre (NMOC) were successfully conducted during April and May 2012. As of 30 May 2012, Heathrow Airport CDM will be fully operational.
To improve network predictability and reduce delays, it is essential for airports to share dynamic and highly accurate data with the European ATM network. London Heathrow airport is now fully integrated into the network and automatic data is exchanged between Network Ops and Heathrow are via Departure Planning Information (DPI) and Flight Update Messages (FUM).
The DPI messages give the NMOC accurate situational information sent automatically from the airport's Collaborative Decision Making (A-CDM) systems and the real time flight data prior to take-off. This accurate information is displayed to all the airport partners at the same time, so allowing them to make properly informed decisions in context.
The FUM messages provide CDM airports with an accurate estimated landing time of arriving flights, improving the planning of the subsequent outbound flights.
It is worth noting that Heathrow has implemented A-CDM well before the Olympics in London this July as thousands of extra aircraft flights are expected to head to the southeast of England and other parts of the UK at that time.
A-CDM is a powerful enabler for reducing airport and en route delays in Europe as it integrates airports into the ATM network. A-CDM enhances the current decision making processes, linking them to the aircraft turnaround process, so increasing airport efficiency.
It also delivers significant environmental benefits by lowering CO2 emissions and fuel burn by reducing the time aircraft spend in the runway queue. A-CDM involves 4 main groups of partners: ATC tower, airport operations (e.g. stand and gate management), ground handling services and aircraft operators.
For more information, please contact:
Geraldine Flynn, A-CDM Implementation Manager and Hans Koolen, A-CDM Implementation Team.
Related airports
Related organisations