Airport Authority adds new SVP for Operations, Maintenance and Public Safety
Posted: 4 May 2012 | Metropolitan Nashville Airport Authority | No comments yet
Doug Kreulen joined the Metropolitan Nashville Airport Authority on April 2…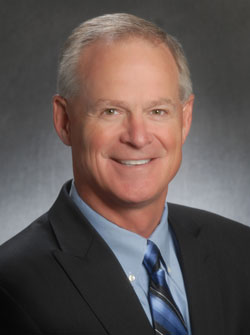 Doug Kreulen, Senior Vice President for Operations, Maintenance and Public Safety, Metropolitan Nashville Airport Authority (MNAA)
Doug Kreulen joined the Metropolitan Nashville Airport Authority (MNAA) on April 2 as senior vice president for Operations, Maintenance and Public Safety. Kreulen is responsible for leading the Authority's Operations, Facilities Maintenance, Public Safety and Community Affairs and Customer Service departments.
Kreulen joined the MNAA from Huntsville International Airport, where he served as the director of operations since 2008, handling airside and landside operations, facility and fleet maintenance, public safety, grounds maintenance and environmental affairs. Prior to the airport, he served in the Air Force for more than 26 years in a variety of positions, including stations in Germany and Japan.
"Doug will be a great asset to the ongoing successes of Nashville International and John C. Tune airports," said Raul Regalado, MNAA president and CEO. "He brings a wealth of knowledge from his experience in Huntsville and with the Air Force, and I know he will continue to foster an excellent Nashville Airports Experience—serving as great airports for our passengers, business partners and employees."
Kreulen earned a bachelor's degree at Auburn University and master's degrees from Troy State University and the National War College. In 2009, he was awarded the FAA Air Carrier Airport Safety Award.
Related topics
Related organisations
Related people