Final design of Hobart Airport's airspace is released
Airservices Australia has released the final airspace design for Hobart Airport, after extensive community and industry consultation.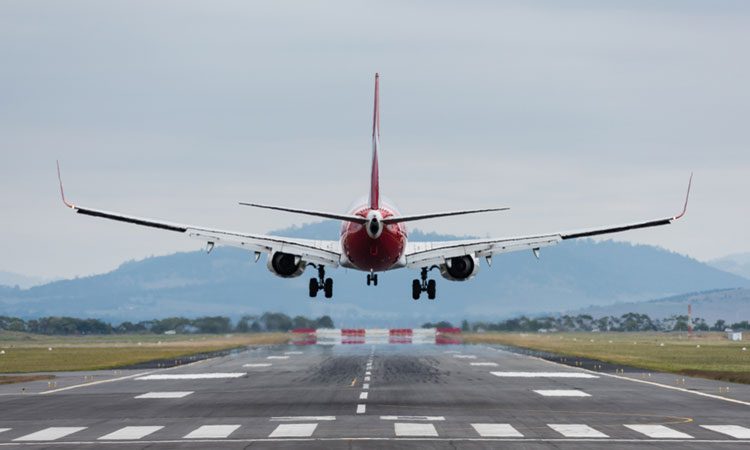 The final design minimises the effect of aircraft arrivals and departures on communities while maintaining the highest safety standards. It includes a number of changes submitted by the community during consultation process.
The new airspace design delivers a range of safety enhancements: segregated jet and non-jet departures, jet departures that no longer have a height restriction, improved design for the SID/STAR cross-over and 'smart-tracking' arrivals with vertical guidance and terrain protection. The changes maintain segregation of general aviation (GA) and regular public transport (RPT) operations; minimise the effect of aircraft operations on the environment; avoid areas of World Heritage and where possible, local community and cultural sensitivity; require less additional controlled airspace than the proposed design; and deliver airline stakeholder efficiency through an overall reduction in track miles.
Southern Operations Manager, Steven Clarke, revealed that Airservices had undertaken one of its most extensive consultation programmes to inform the design process.
Clarke said: "We considered feedback from different communities, airlines, regulatory authorities and other stakeholders to ensure that the final airspace design for Hobart strikes the right balance between all interests while meeting the highest safety standards. This final design will help ensure that Hobart Airport and the general aviation sector in Cambridge can continue to grow, helping to support the Tasmanian economy."
Following community concern over Hobart Airspace changes implemented in late 2017, Airservices is committed to reviewing the design after a consultation process.
This process has included 23 face-to-face consultation sessions in multiple communities, two stakeholder reference panel meetings and the assessment over 277 community submissions from 92 individuals.