February sees 22% increase in passenger traffic at QAIA
Posted: 24 March 2012 | Airport International Group (AIG) | No comments yet
February traffic results announced for Queen Alia International Airport (QAIA)…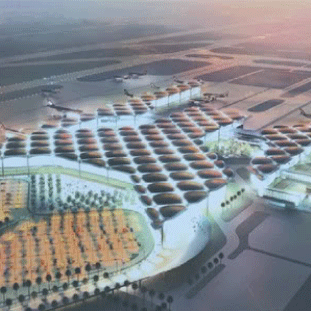 Airport International Group (AIG), the Jordanian consortium responsible for the rehabilitation, expansion, and operation of the Queen Alia International Airport (QAIA), recently announced the February traffic results. Figures showed passenger numbers surpassing 425,000 persons, an increase of 22% compared to February 2011. Aircraft movement witnessed growth of 9% with over 4,700 movements. The total amount of transiting cargo was registered around 6,700 tons, a 12% increase over the same period last year.
Over the last several years, the airport has experienced continuous growth in passenger traffic, with 2011 marking a new high of 5.5 million travelers. Recognizing that the growth has put strains on the current facilities – the current airport capacity is a mere 3.5 million passengers annually – AIG has so far spent US $100 million on rehabilitating the existing infrastructure. The goal has been to overcome the challenges resulting from over-capacity and aging building infrastructure. However, with the approach of the high-traffic summer season, AIG has made plans to further upgrade and renovate specific areas of the existing terminals to ensure a more pleasant experience for travelers and visitors.
The group has been working closely with its partners to add new services, equipment, and trained staff to make the passenger experience as pleasant, efficient, and comfortable as possible, despite limited available resources and ongoing construction. Consideration for the passenger experience starts from the first moment they arrive at immigration to their exit from the airport's premises.
AIG has spared no effort ensuring that all challenges faced by the current airport terminals are resolved in the near future. At the same time, building of the new, state-of-the-art passenger terminal continues at an adjacent site. The terminal will have a capacity of 9 million passengers annually, with operational readiness expected to be reached by the end of 2012.
AIG reaffirms its commitment to further enhancing and developing the Jordanian aviation sector, as mandated by His Majesty King Abdullah II. The US $750 million advanced terminal will be a significant contribution to the development of the QAIA as a niche hub that will serve as a source of pride and prosperity for all Jordanians.
Related airports
Related organisations