UK signs post-Brexit air safety agreements with the U.S.
As details of the terms of the UK's exit from the EU still remain a mystery, the UK's CAA has put into place contingency plans ensuring trade between the UK and the U.S. remains as uninterrupted as possible following the UK's exit from the EU.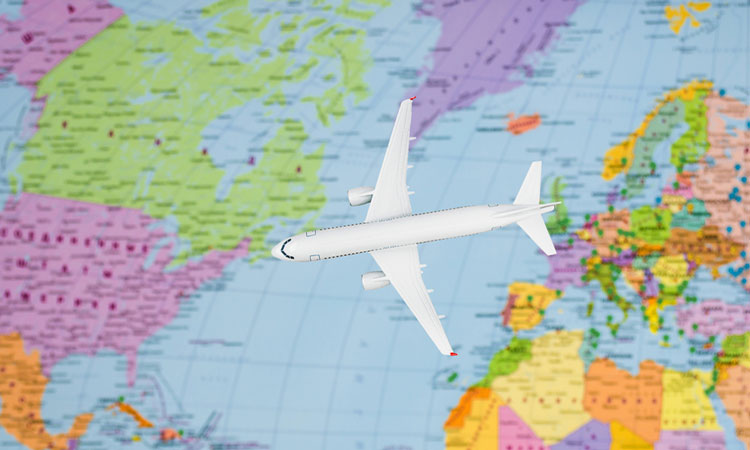 Details of new implementing procedures agreed under the bilateral air safety agreements (BASA) between the UK and U.S. have been discussed with aerospace and aviation industry representatives at an event at the Embassy of the United States in London. The agreements ensure that the level of cooperation between the two authorities and their systems will remain the same if the UK leaves the European Union (EU) without a negotiated exit in place.
The agreements were reached following detailed discussions between the UK Civil Aviation Authority (CAA), the Department for Transport (DfT) and the US Federal Aviation Administration (FAA). They provide assurance for airlines and aerospace companies in both countries that transatlantic trade may continue, with minimal change, to the current oversight regime in a no-deal scenario.
At present, safety regulation between the two countries is conducted under a framework established between the U.S. and the EU. While the UK Government and CAA have consistently stated that it is their collective preference to continue to participate in the European Aviation Safety Agency (EASA) system after the UK leaves the EU, this would not be possible in a no-deal scenario. These agreements form part of the CAA's comprehensive contingency measures for such a scenario and mean that effective and equivalent regulation would continue should the UK cease to be a member of the EASA system.
As examples, these agreements ensure that:
There will be no change to maintenance oversight, with continued acceptance by the UK and US of each other's aviation maintenance approvals
Any products, parts and appliances currently manufactured by UK and US companies will continue to be accepted in both countries
Any aircraft designed in the US and previously validated by EASA will continue to be accepted by the UK CAA for operation by UK companies
Design validation processes will be similar to those implemented under the EU-US BASA, except that an application will need to be made to the CAA for FAA validation of designs produced in the UK.
Speaking at the U.S. Embassy in London, Richard Moriarty, Chief Executive at the UK Civil Aviation Authority, said: "We are grateful to the Federal Aviation Administration for the positive way in which it has approached our discussions. These agreements are an important component of our comprehensive contingency plans to ensure a smooth transition for consumers and the industry as the UK leaves the EU."
The UK is currently finalising similar bilateral safety arrangements with aviation authorities in Canada and Brazil.