London City Airport has re-branded with new contemporary look
London City Airport has undergone a re-brand to enhance its position at the heart of London, and to reaffirm its place within the community.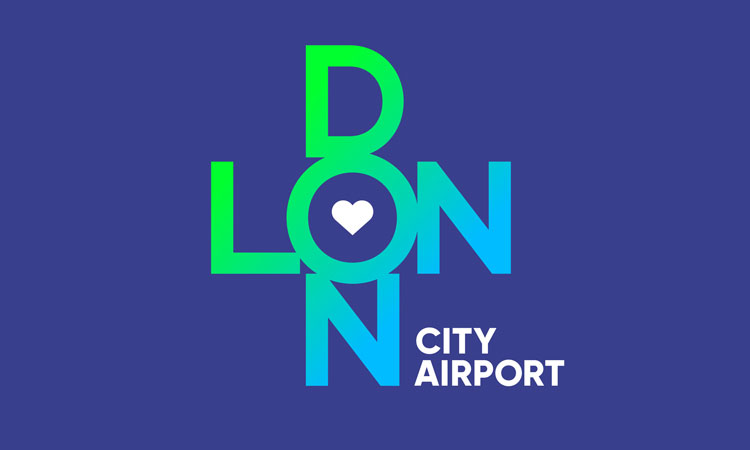 The transformed design, which utilises vivid colours, creative layout, and a heart motif, reinforces London City's role as London's most central airport – at the heart of the city and an airport which many passengers love to use.
The step-change comes as the airport continues to grow and appeal to a changing mix of passengers, particularly leisure travellers and East Londoners, joining the established business traveller base. Between June and September 2018, for example, the proportion of leisure travellers exceeded business travellers 52 per cent vs 48 per cent , and a record 4.8 million total passengers used the airport last year.
The vivid blue colour used in the logo represents the unique location of London City Airport, right in the heart of London's historic Royal Docks in Newham, close to the River Thames, the iconic waterway that has served London for thousands of years. Use of vivid green represents the many parks and green spaces in London, and combined, the use of bright colours confirms a real departure from the conservative grey and blue combination, which the new brand replaces.
The new identity comes during a £500 million four-year development programme, which will transform the airport and make the experience of travelling to and from London even better.
Robert Sinclair, CEO of London City Airport, said: "With our development programme now underway, we have an amazing opportunity to develop an airport experience that truly reflects modern London. Along with the design of our new airport, this new brand identity will help us reflect everything that is great about London, celebrate its preeminent position as a truly international city, broaden our appeal to different types of passengers and make the experience of London even better for those visiting the capital, for business or leisure."
Neil Dillon, Marketing Director at London City Airport, said: "The brand-new look is engaging and emotive, with design cues which reflect our location, our role in London, and our evolving customer base. The new design is much more fitting for our 21st century airport in the world's greatest city and this sentiment has resonated in our research with existing and new customers. From a design perspective, the new branding is agile and has huge creative potential for interaction with different mediums and spaces, both now and in our future terminal building."