Chicago O'Hare Airport becomes America's busiest airport again
For the first time since 2014, Chicago O'Hare International Airport has overtaken Atlanta Hartsfield-Jackson as America's busiest airport.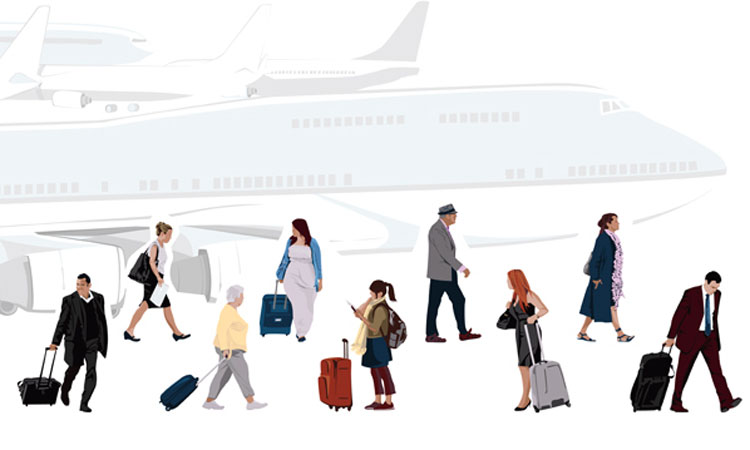 After four years at number two, Chicago O'Hare has become the busiest airport in America.
Data from the Federal Aviation Administration (FAA) shows that Chicago O'Hare handled 903,747 flights during 2018, while Atlanta Hartsfield-Jackson, the previous front-runner, handled just 895,502. 
The increase of routes operated by both American Airlines and United Airlines, which both use Chicago O'Hare as a hub, can be considered to be partially responsible for the influx of flight movements.
Hartsfield-Jackson previously held onto the title for five years, and has been the busiest airport in the world since 2000. Despite the difference in flights handled, Atlanta is able to move more passengers with fewer flights, due to the host of larger planes it can employ, hence retaining it's world's busiest airport title. 
Chicago's Mayor, Rahm Emanuel issued a statement which said: "Chicago is proud to be the home of the best connected airport in the U.S., and now the busiest airport for total flights, as well."
Chicago has been modernising its terminals and building new runways to increase capacity at the airport. 
Chicago's Department of Aviation Commissioner, Jamie Rhee, said: "Our greatest strength is our position right in middle of the country that allows us to serve a lot of different markets. We're almost finished with modernising the airfield and getting a modern parallel runway system." 
Chicago O'Hare handled roughly 79.8 million passengers throughout 2017, which would place the airport in sixth for passenger numbers worldwide that year. Hartsfield-Jackson, in first place, handled about 103.9 million passengers in the same year, according to Airports Council International.