Shannon Airport expands its route portfolio with Ryanair
Shannon Airport has welcomed another new summer service for 2019, as Ryanair adds East Midlands to its schedule.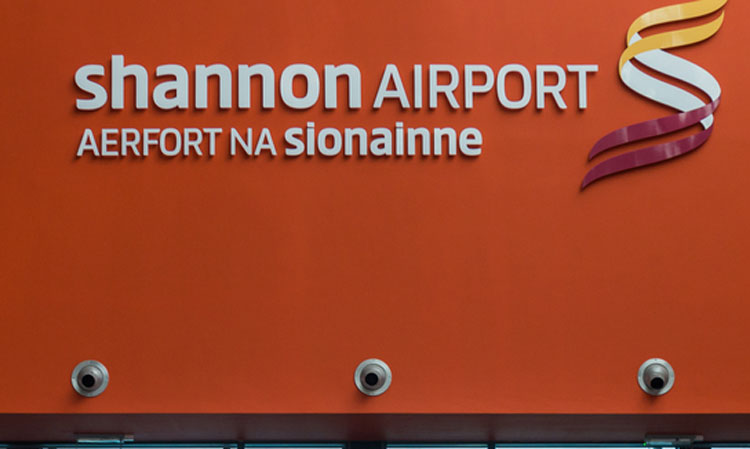 Shannon Airport, a Shannon Group company, has welcomed the announcement by Ryanair that it is to deliver a new twice weekly East Midlands service for next year's summer season as another major boost in a very positive year for the airport.
Ryanair will operate the service from 5th April to 25th October 2019, on (Mondays and Fridays) strengthening its regional connectivity by another 22,000 seats. The announcement comes in a year that has been hugely positive for Shannon as it ends with passenger numbers up over 30 per cent from what they were when the airport separated in 2013.
Commenting on the announcement, Andrew Murphy, Shannon Airport Managing Director said: "We are delighted with this new service for next year which gives us another option in the UK for our passengers. It builds on a very strong year with the commencement of our new Barcelona-Reus and Bristol services with Ryanair and the recent announcement of a first ever service to Ibiza from Shannon, and confirmation that the popular Alicante service will be operated year-round. We are working very hard to build capacity in Shannon.
"We are delighted that East Midlands is now on our summer schedule for 2019 and we look forward to working with Ryanair to make this and their other 17 services planned for 2019 a success. East Midlands will be a great service for families who wish to visit the hugely popular Alton Towers theme park, or couples or friends wishing to visit Nottingham or Derbyshire, two wonderfully historic and scenic parts of England. And then there's the sporting aspect to it, with the likes of Leicester and Nottingham Forest in football and Leicester Tigers in rugby."
Welcoming the announcement, Matthew Thomas, CEO, Shannon Group said: "This latest announcement caps a very positive 12 months for Shannon. It's very much a case of the hard work paying off. We've invested hugely to develop Shannon into the fastest, easiest and friendliest airport for our passengers. The outcome has been passenger numbers increasing year on year since 2012.
"2018 has been our best year in over a decade and that is down to our determined commitment to provide the best possible service and experience for our passengers."