New aircraft stands will facilitate growth at London Stansted Airport
As part of Stansted's on-going development programme new aircraft stands have been added to enable more passengers to pass through the airport with greater ease.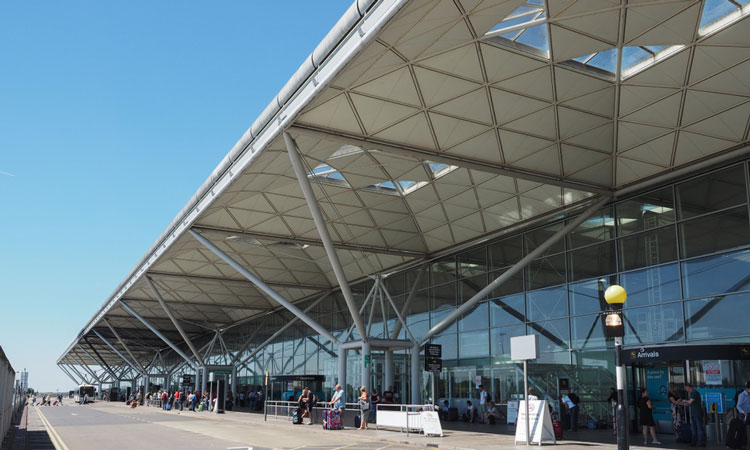 Four new aircraft parking stands have become operational, marking the completion of the first phase of airfield works as part of London Stansted Airport's £600 million transformation programme.
The echo stand extension, spanning 40,000m², is the size of four premiership football pitches and boosts the airport's ability to handle more aircraft during peak hours, making airfield operations more efficient.
Hoddesdon based VolkerFitzpatrick, the project's principal contractor, poured a total of 23,000m³ of concrete, laid 1,850 metres of cabling and installed 15km of drainage during the seven-month development.
Phase two of the project is already underway and includes new taxiways, additional aircraft holding areas and a further 20 new aircraft stands.
Paul Willis, Programme Delivery Director of the Stansted Transformation Project, said: "This is the first step in an extensive programme of works to our airfield at London Stansted, which includes new taxiways, additional aircraft holding areas as well as the new aircraft stands. It is always a challenge undertaking large scale construction programmes in a 24/7 live environment, however, our principal contractor VolkerFitzpatrick and our team here at Stansted have provided an excellent standard of build and project management. London Stansted is the only major airport in the South East that has potential to grow in line with the Government's aviation strategy of optimising existing runway capacity. These new stands will provide extra capacity for aircraft to park, unlocking spare capacity and improving operations from the airport's single runway."
Chris Evans, Managing Director of VolkerFitzpatrick's Civils Division, commented: "We are delighted to be part of London Stansted's transformational journey and continue to successfully deliver challenging airside projects, as part of our core business. This project, like many of ours, has been delivered on time and to budget; and we look forward to continuing to work in partnership with Stansted – providing our usual high level of service and satisfaction and helping to enable the airport's potential."
The Stansted Transformation Programme is one of the largest airport projects currently underway in the UK. The plans include a new arrivals terminal and the reconfiguration of the existing terminal into a departures only facility. It also features a revamped retail and restaurant offer, as well as new car parks and airfield infrastructure.