Unlocking the benefits of aviation in Central America
IATA has urged governments across Central America to work with aviation industry organisations to maximise the benefits that aviation can bring to the region.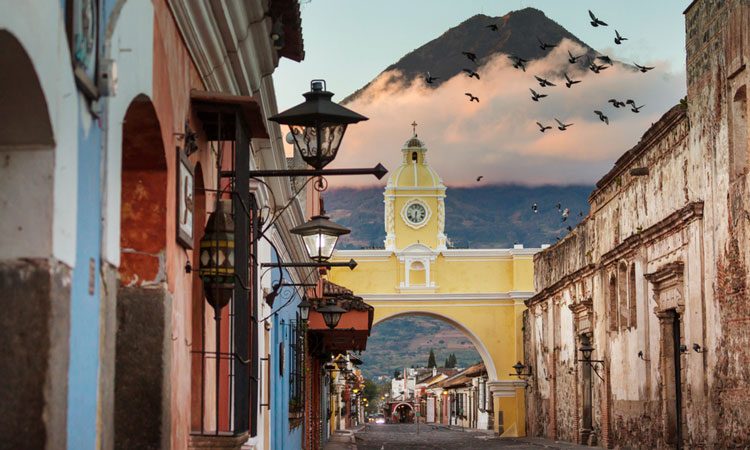 Peter Cerda, IATA's Regional Vice President, The Americas said: "Aviation supports over 859,000 jobs and makes a US$17.9 billion contribution in gross value added to the combined GDP of the seven Central American countries."
Speaking at Aviation Day Central America, organised by IATA, the Airline Association of Costa Rica (ALA), and the Latin American and Caribbean Air Transport Association (ALTA). Cerda said: "The contribution of aviation is not divided equally. Some countries in the region are having greater success unlocking aviation's benefits to support economic and social development."
In Panama, for example, 14 per cent of GDP and 238,000 jobs are supported by air transport and foreign arrivals, while in Belize, aviation supports fully 33 per cent of the country's GDP. By contrast, in Guatemala, just one per cent of GDP is supported by air transport, while in Honduras,  is three per cent.
To help drive the benefits of aviation connectivity to new heights, countries should:
Align their aviation regulatory framework with global best practices
Ensure competitive costs and efficient administration in airports through open communication with the industry
Ensure transparency and participation of the industry in infrastructure planning and development across Central America
Unfortunately, there are too many examples where this formula is not being followed. In Guatemala, airlines face potential tax penalties owing to the tax authority's non-recognition of the use of globally-accepted cost allocation formulas to calculate the taxable amount corresponding to the airlines' operations in Guatemala.
IATA and other stakeholders are now working with the government and the industry to resolve this issue to ensure Guatemala follows globally-accepted best practices and principles related to taxation of aviation.
Even in countries where governments understand the importance of aviation as a catalyst for growth, there are opportunities to do more. In Panama, a court awarded more than one million dollars in damages in a cargo claim brought against an airline. This far exceeds the liability limits for cargo claims contained within the Montreal Convention, to which Panama has fully acceded. IATA has intervened in the case, which is currently on appeal.
Countries also need to prepare to accommodate an additional 421 million passengers across the Latin American region by 2036. Cerda said: "Within Central America, San Jose (Costa Rica) and Tegucigalpa (Honduras), need new airports, while Panama Tocumen requires a third runway as well as much-needed airspace modernisation that the government is undertaking. In El Salvador, the terminal at San Salvador also requires expansion." 
Cerda continued: "Owing to its geographic location, Central America is well-positioned to increase the economic gains that aviation can deliver. The recipe for success is not complicated but it requires all stakeholders working together in partnership. We see differing approaches to how governments approach aviation. This presents an opportunity to learn from the true success stories in the region."