New low-cost, long-haul airline launched in Switzerland
A new airline being launched in Switzerland will connect regional airports to international destinations and, it is hoped, cut 30 per cent off of flight times.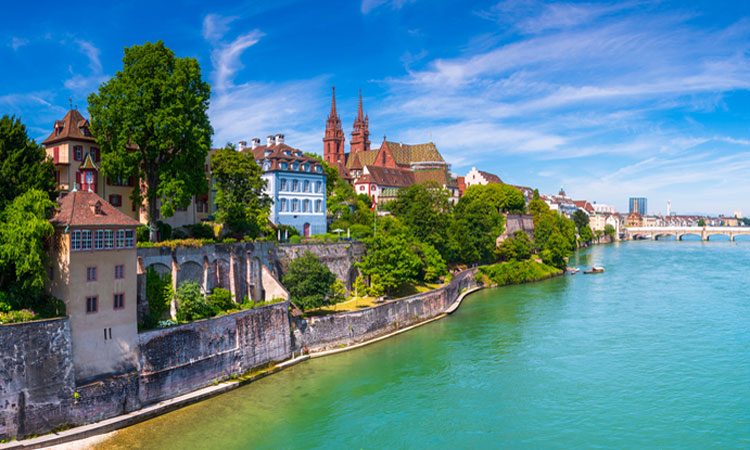 A new low-fare, low-cost, long-haul airline will be unveiled to potential investors at an exclusive investor summit in Basel. The airline will connect high-value secondary catchment areas in Europe direct to several international destinations, reducing travel times by up to 30 per cent.
The airline's strategy aims to entice business and leisure travellers by using regional, uncongested, cost-competitive airports to reduce travel times and costs for the average traveller, as well as flying with the latest narrow body aircraft technology, and offering personalised digital services.
The fundraising process to raise at least US$100 million is being kicked off with the aim to launch the airline in the second half of 2019, focusing initially on North American destinations and expanding from Basel to other European bases in the coming years. The airline is projected to grow to US$1.5 billion within five years and to be profitable in its third year, with a fleet of 38 aircraft serving 45 destinations across five continents, and 1,900 employees.
Co-founder, Alvaro Oliveira, a Swiss national, experienced pilot and former director of Flight Operations for Azul Airlines, commented: "We aim to be a true disruptor of the airline industry. European private travel is pushing for low fare models. Low fare point-to-point long-haul airlines are growing while network airline capacity is levelled. There are growing constraints for network carriers in terms of airport, hub infrastructure and personnel costs.
"But added to this is a real gap in the service travellers get from the airline industry: direct long-haul flights are missing in regional areas. Several secondary catchments are only connected via major hubs. Many transfer passengers are tired of needing to connect via big hubs in Europe or USA. These travellers will be delighted by direct international lights from their nearest uncongested airports, cutting travel time by 30 per cent, at substantially reduced cost, and with greater comfort."
The airline will use Airbus A321 neo-long range aircrafts which are cost efficient for long-haul secondary markets. The Airbus will offer around 190 seats.
The airline will debut in the tri-national Basel area, a region that accounts for 12 per cent of Switzerland's GDP, and where 24 of the country's top 100 business are based. The airline will create 5000 jobs in the region, of which 50 per cent will be directly related to airport-related businesses.