Typhoon Jebi grounds flights at Kansai International Airport
Typhoon Jebi, the worst storm to hit Japan in 25 years, has flooded the runways at Kansai International and stranded nearly 3,000 passengers.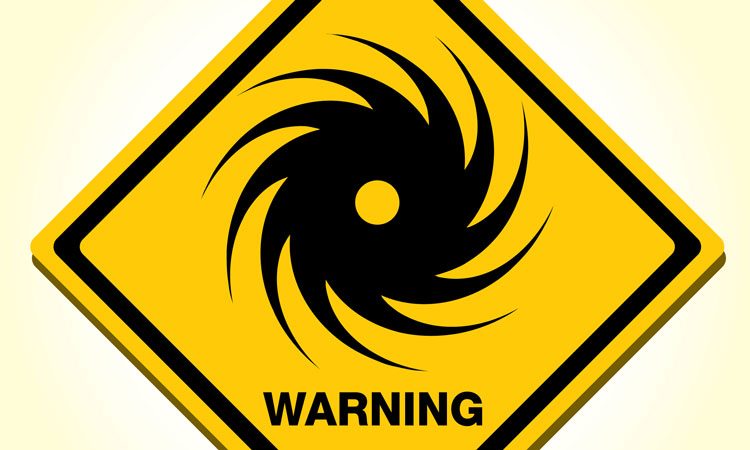 Due to typhoon Jebi, Terminal 1 at Kansai International Airport is heavily damaged. It is expected to take at least 24 hours to recover and repair some of the damage. 
The runways are severely flooded, and as such no planes are flying in or out of the airport. It is expected that they will re-open on the 6th September 2018.
The airport bridge, by which passengers gain access to the airport has suspended access; the south side of the airport bridge is heavily damaged due to a tanker colliding against it. This is expected to open 6th September 2018, subject to safety. 
The airport, which is built on an artificial island and only accessible via a bridge which connects it with the mainland, has become impassible after a tanker was thrown into it.
The airport has also experienced a power cut and there is no power in some parts of terminal 1. 
The BBC continued: "The airport has seen its runways and basements flooded."
Nearly 600 flights have been cancelled in and out of the region, according to NHK public television, with operators such as Emirates and Singapore Airlines cancelling their services. 
Reuters have report that: "About 3,000 tourists stayed overnight at Kansai Airport in western Japan, an important hub for Japanese companies to export semiconductors. Television footage shows people lining up to buy food and drinks at a convenience store in the airport. Airport officials began transferring the stranded passengers to nearby Kobe Airport by high-speed boats and buses on Wednesday morning, the government have said."
Chief Cabinet Secretary Yoshihide Suga, said: "About 300 people were injured. It was uncertain when the airport would reopen and some roads and train lines in the affected areas were still closed." 
Suga told a news conference: "The government will continue to do everything possible to tackle these issues with utmost urgency."