Munich Airport bets on car rental integration with Rentalcars Connect
Munich Airport has embarked on a partnership with Rentalcars Connect and the result is a frictionless travel experience for the airport's 44 million annual passengers.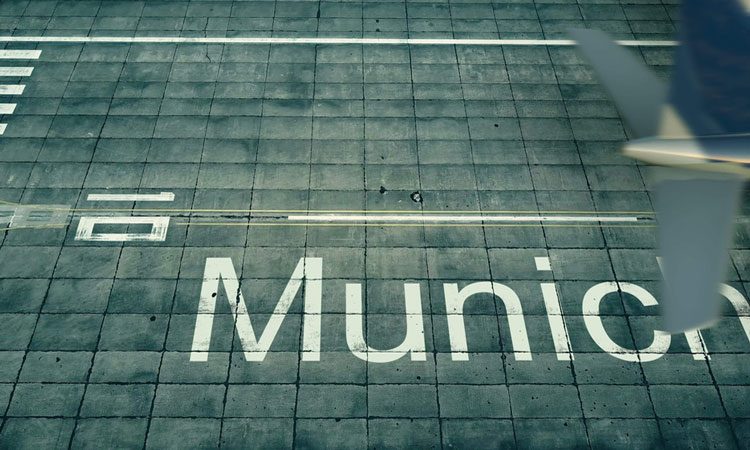 In its first direct digital partnership with a car rental broker, Munich Airport is harnessing Rentalcars Connect's industry and product expertise to enhance the travel experience of its customers.
Working with the B2B ground transportation arm of Booking.com, the airport will now be able to offer car rental directly through its website, removing the need for customers to find and book directly with suppliers and creating a truly frictionless, end-to-end travel offering.
Through a bespoke white-label platform, continuous A/B testing and Rentalcars Connect's expertise in optimising the customer booking journey, Munich Airport will now also be able to benefit from a new ancillary revenue stream.
Munich Airport is one of the largest car rental hubs in the world and through this partnership with Rentalcars Connect, the organisation will be able to expand into this market as well as providing a comprehensive travel package for its 44.6 million (in 2017) annual passengers.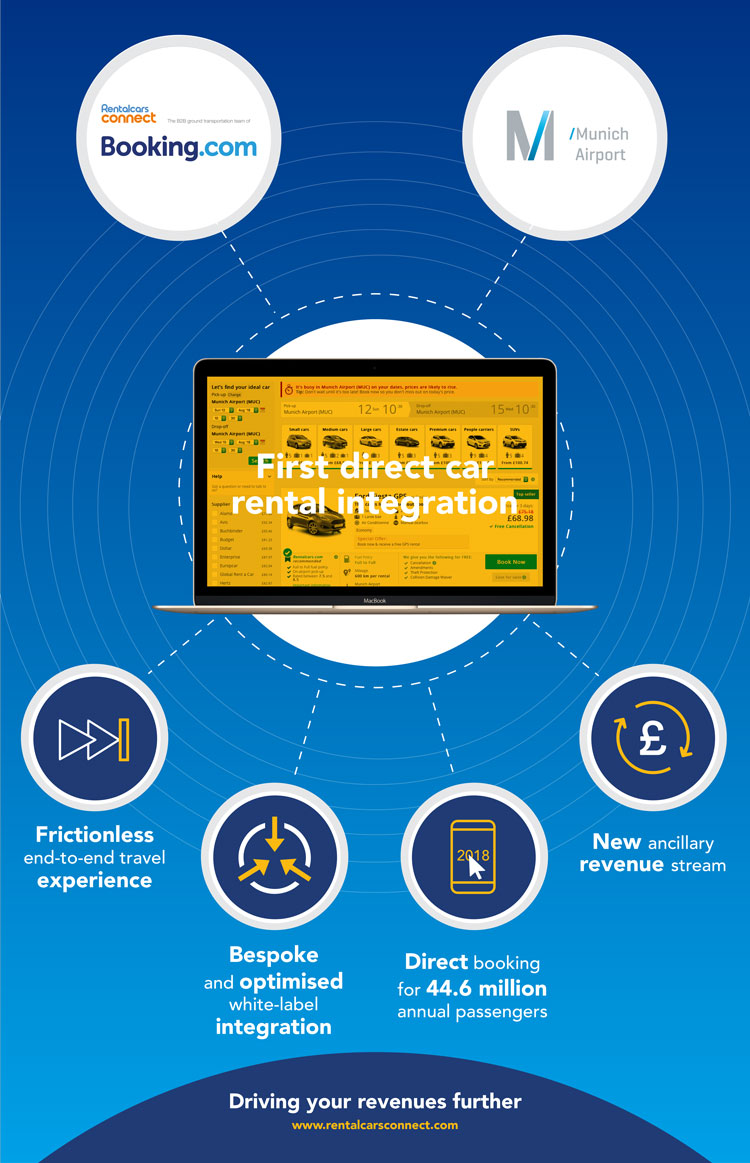 Nathalie Léonard, Manager Portfolio Development at Munich Airport, commented: "With the growing demand for direct car rental bookings, forging a partnership with Rentalcars Connect was the next logical step for us, and will play a vital role in improving the customer journey – something which we continuously strive to do.
Fraser Ellacott, Managing Director at Rentalcars Connect, said: "More and more organisations are harnessing third-party expertise to create a hassle-free and memorable experience for customers. Munich Airport is anticipating the demand for a seamless service, and it's great to see that it is actively seeking new ways to enhance and provide customers with a truly end-to-end travel package, while also benefiting from another lucrative and dedicated revenue stream." 
Rentalcars Connect is a leading partner in ground transportation solutions that is powered by:
Rentalcars.com (the world's largest online car rental service)
Rideways (our ground transportation solution provider).
With this joint proposition, Rentalcars Connect offers partners an integrated platform, from car rental to taxis, buses and trains. Enabling over 3,000 partners, Rentalcars Connect provides innovative solutions that have the best conversion, revenue generation and customer loyalty for airlines, online travel agencies and many other travel businesses globally.
Rentalcars.com arranges car rental in over 53,000 locations across 160 countries and 42 languages
Processes eight million bookings per year and currently has 3.5 million customer ratings making Rentalcars.com the world's biggest online car rental service
Works with supply partners to offer great prices on all car groups, including luxury cars, people carriers, minivans and automatic cars
Rideways is our ground transport solution, currently offering pre-booked airport transfers in over 850 airports around the globe
Operates a multilingual call centre open seven days a week, 24 hours a day, 365 days a year.