Dublin Airport welcomes new route to Dallas Fort Worth
Dublin Airport welcomes American Airlines' announcement that it is to operate a new Dublin to Dallas Fort Worth summer service from June 2019.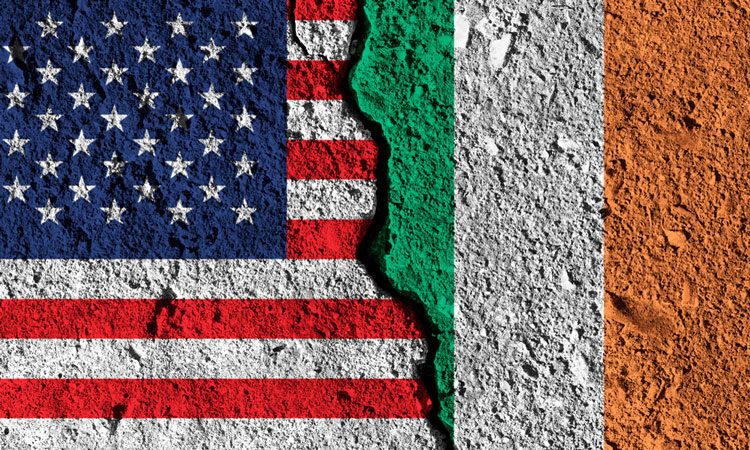 The daily service will be Ireland's first direct flight to Dallas, which is American Airlines' largest hub for connecting traffic. It will improve connectivity from Ireland to Texas and also to a large number of onward destinations in the United States and Latin America.
Dublin Airport Managing Director Vincent Harrison said: "Dallas is an excellent addition to the existing route network from Dublin Airport and we're delighted that American Airlines will be serving this market with a daily summer service from next year. This new route will further grow tourism and trade between Ireland and the US, and we look forward to working closely with American to promote the new service on both sides of the Atlantic."
Vasu Raja, American's Vice President, Network and Schedule Planning said: "Connecting Dublin with Dallas Fort Worth provides travellers with direct access to the largest hub of American, the world's largest airline. This is the first time Ireland and Texas have been connected with a direct flight and the new service will meet the increased demand for travel between both markets. From Dallas, travellers can connect onto top onward destinations including Hawaii, Las Vegas, Cancun, Los Angeles and New Orleans."
The Dallas-Fort Worth area is the fourth largest metropolitan region in the United States, with a population of about 7.4 million. The region is also home to the headquarters of 22 Fortune 500 companies and a growing technology sector.
Harrison states that: "This new route is great news for tourist businesses throughout the country, as it will open up a new direct market for inbound business and leisure visitors from the United States." 
Dallas, which is Dublin Airport's 17th US destination and its 22nd North American destination, will be the first city in the South Central region of the United States to have a direct service to Ireland.
Dallas Fort Worth Airport welcomed 67 million passengers last year, making it the 12th largest airport in the world in terms of passenger numbers. American Airlines operates more than 800 flights per day from Dallas to destinations across the United States, the Caribbean, Mexico, Canada and South America.
American Airlines will operate its new daily Dallas service with a Boeing 787-9 Dreamliner in a 285-seat three-class configuration, with 30 seats in Business, 21 in Premium Economy, and 234 seats in Economy.
Transatlantic connectivity from Dublin has grown rapidly over the past five years, with passenger numbers up 82 per cent from 1.7 million in 2012 to 3.5 million last year. Dublin Airport's transatlantic traffic is up a further 17 per cent this year, due largely to three new routes and expansions of some existing services.
Dublin Airport is the sixth largest airport in Europe for transatlantic flights. This summer, 10 airlines are operating a total of 446 flights per week to and from Dublin Airport to 20 North American destinations, which equates to an average of 64 transatlantic flights daily.
This expansion in North American connectivity underpins Dublin Airport's significant growth in visitor numbers. According to the most recent data, from Tourism Ireland, visitor numbers from North America to the Republic of Ireland increased by 10.7 per cent in the first six months of this year, while North American visitor spending was up by 28 per cent.
So far this year, more than 18 million passengers have travelled through Dublin Airport, which is a six per cent increase over the same period last year. Dublin Airport is having its busiest ever summer, and is currently welcoming more than 100,000 passengers per day on a regular basis. It has flights to 195 destinations in 42 countries, operated by 56 airlines.
Dublin Airport is a major economic asset that supports or facilitates a total of 117,300 jobs – including 19,200 jobs on campus – and contributes €8.3 billion annually to the Irish economy.