Route development: Ambition to connect the world
Being at the location where Scotland meets the world, Edinburgh Airport wants to extend its welcome as far as possible. Gordon Dewar, Chief Executive of Edinburgh Airport, reveals the long and exciting journey the airport has taken to secure a direct route to China.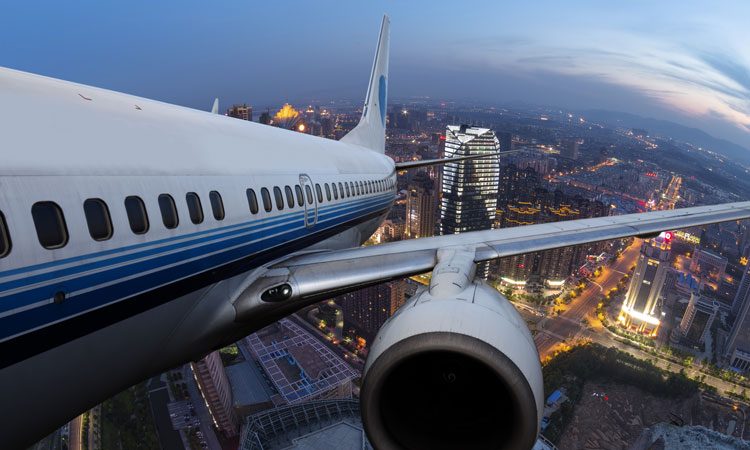 The word 'ambition' – for some it conjures images of successful go-getters who inspire and lead, and to others it's a word to be dubious of. Yet ambition is something we've never shied away from at Edinburgh Airport, because we know the quality of product we sell.
When Global Infrastructure Partners (GIP) bought Edinburgh Airport in 2012, our passenger figures were hovering at around nine million a year and had been for a few years. But GIP's acquisition changed the game for us – and for Scotland – because they realised the potential of the airport.
They wanted us to succeed and they knew that a key component of that was providing us with the autonomy to set our own goals and ambitions. GIP removed the shackles that had been placed on us by the previous owner, meaning we were no longer a branch office, but a major international airport, able to decide our own future.
When I learned about this, it made my decision to return home very easy. As an Edinburgh boy, born and bred, I wanted to deliver success to my home town and country. The ability to make our own decisions marked an important change as we could determine our own strategies and chase routes we wanted. We put a team in place to help harness what we as an airport and city could offer, and to get us where we wanted to be.
We had a mature domestic market with steady figures, but an international market had yet to be seized. Our strategy was growth through choice: the idea that the business would grow if we could provide passengers with a choice – a win-win for passengers, Scotland and the airport.
Targeting the international market
Adding new routes is not just about growth, so to ensure we were making the right choices we invested in a team that had a genuine interest in the industry and travel, coupled with data specialisms and industry-specific expertise.
Edinburgh Airport has gone from providing one long-haul route to securing 12 scheduled and three chartered routes with some of the world's most renowned airlines. We fly to New York with American, Delta, Norwegian and United, who also serve Washington and Chicago. These are valued connections, which have brought strong visitor growth.
Our hub connections across Europe and into the Middle East – such as Istanbul with Turkish Airlines and Doha with Qatar – have benefitted us as well, enabling us to reach other parts of the world. The recently announced Emirates routes to Dubai will further extend that reach.
The result of adding these key routes meant that Edinburgh Airport went from just over nine million passengers in 2011 to more than 13.4 million in 2017 – growth of almost 50 per cent. But we wanted more…
A game changer
To achieve our ambitions, the airport recently secured a route with the potential to deliver huge benefits to both itself and the country – a direct route to Beijing using Hainan Airlines. This city provides access to a market of more than one billion people; a country steeped in history and culture; home to one of the business capitals of the world; and with strong links to Scotland.
Securing a route to China was a real game changer, especially when you consider that Edinburgh is second only to London as the most popular UK destination for Chinese tourists. As a result, we've seen up to 40 per cent increases in visitor numbers from China at some of the city's top attractions.
However, securing this route was neither a straightforward nor quick process. It took five years of hard work – flights, meetings, early morning calls, late night dinners, presentations, business cases, honing of negotiations, etc. – all of which was worthwhile to have secured a fantastic route with so much potential. 
China was a new market for the whole team, but it was also a new culture – an aspect that is often overlooked in these types of situations. Yes, we wanted to do business, but it was important for us to show respect to our potential clients. For us, business cannot just be about the figures and number of flights, so we spent time getting to know the various stakeholders in the airlines, government agencies and airports in China. This eventually led to a friendship agreement with Beijing Capital Airport.
We were supported by various partnerships from the UK and Scottish Governments, Scottish Enterprise and Visit and Transport Scotland. In addition, we established a city-wide collaboration with the City of Edinburgh Council and Marketing Edinburgh to create the Edinburgh-China Air Link project.
Edinburgh Tourism Action Group's China-Ready initiative launched three years ago, to position the city as a China-friendly destination. It was important for us to engage as a collective to ensure the city's full support. The project was wider than tourism – it was about business, engineering, financial services, culture and education.
Beijing opens a significant door to the Far East so it's now about keeping it open and unlocking other destinations. With so many great and populous cities, China has a lot of untapped potential for Edinburgh. From the obvious such as Shanghai and Guangzhou to Chengdu and Shenzhan. The Asian region is the fastest growing aviation market in the world and represents many fantastic opportunities. This is not the only exciting region though; to the south we have witnessed consistent growth in Africa and to the west the appetite for U.S. cities is growing all the time. Closer to home, of course, the European market will also continue to develop. Our direct route to Dubai with Emirates is a year-round service that strengthens our links with the Middle East and further afield, thanks to Dubai's fantastic long-haul network.
The world is becoming smaller, but as a company we need to think bigger. There is a potential market of seven billion people just waiting to expand their horizons and adventure to new places. And key to that market are routes that allow connectivity to the world.
Biography
Gordon Dewar became Chief Executive of Edinburgh Airport in July 2012. Under his stewardship, Edinburgh Airport has consolidated itself as Scotland's busiest airport, as well as the UK's fastest growing airport for international passengers. It was named Airport of the Year at the Scottish Transport Awards in 2018 and is one of Europe's leading airports. Prior to Edinburgh Airport, Gordon spent four years with BAA running Glasgow and Edinburgh Airports through periods of extensive investments in terminal capacity and passenger growth. He then spent two years as Chief Executive of Bahrain International Airport, overhauling the facilities and operations there and creating a profitable business for the first time. Gordon has held several senior positions with leading transport operators, including commercial, general management and business development roles. Prior to this he spent 10 years in Transport Consultancy.