Winnipeg starts work on $27 million ground operations building
The airport, located just 62 miles north of the U.S. border, is a major cargo hub.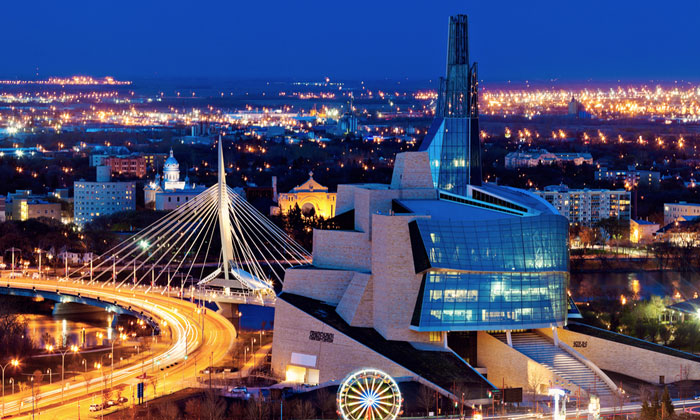 INVESTMENT: Winnipeg is also Canada's seventh biggest city
Winnipeg Airports Authority (WAA) has broken ground on a 96,000-square-foot ground services equipment (GSE) building.
The $27 million (US$20 million)  multi-use building is aimed at giving ground handling, commissary and cargo companies operating space close to the terminal. Once completed, current tenants in the cargo campus will relocate to the new GSE Building, freeing up much-needed space in the cargo area for redevelopment.
"WAA continues to redevelop our airport to meet the needs of travellers, airlines and tenants," said Barry Rempel, President and CEO of WAA. "Today's announcement begins another stage of development for the airport campus, allowing us to make better use of our space to serve current tenants, attract new tenants and to continue to create jobs and drive the economy.
"The world is more and more connected every day, and for Winnipeg to fulfill its potential on the global stage we must have the infrastructure in place to compete. Today's investment is another step in realising the vision of Winnipeg as an airport city."
Winnipeg Richardson International Airport has a $3.4 billion economic impact and supports over 17,000 jobs. By passenger size, it is Canada's seventh busiest airport in terms of passenger traffic and 11th in terms of aircraft movements, handling just over 4 million passengers and 121,000 aircraft movements in 2017. 
Once completed, the GSE Building is expected to offer tenants secure access to airside operations at the airport. Some of the equipment housed in the new space will include 'tugs', which are vehicles used for towing and repositioning airplanes, belt loaders, which load cargo and baggage, and refrigeration trucks, which load food in planes.