Denver International Airport names new Deputy Manager of Operations
DIA announced that Ken Greene has been named Deputy Manager of Aviation for Operations, Public Safety and Security…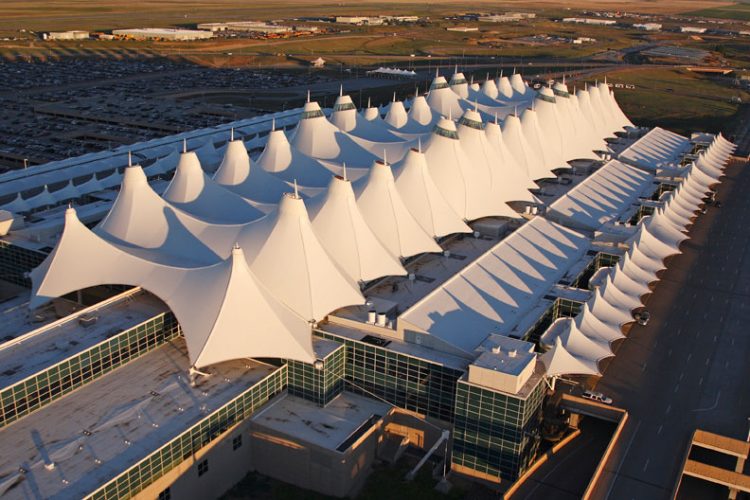 Aerial shot of Jeppesen Terminal at Denver International Airport
Denver International Airport (DIA) today announced that Ken Greene has been named Deputy Manager of Aviation for Operations, Public Safety and Security. Greene has worked for the City and County of Denver's Department of Aviation since 2009 as DIA's Deputy Manager of Aviation for Maintenance.
In his new position, Greene will oversee all functions of DIA's airfield, including the ground movement of aircraft at and near the gates, terminal operations, and the emergency training and exercise programs. The Operations Division also manages all public safety and security functions at DIA, including the activities of the Denver Fire and Police Departments and Denver Paramedics.
"I am delighted to announce that Ken Greene will lead our Operations Division," said Kim Day, Aviation Manager. "After a thorough and deliberate process, we found the right person for the job and it is very rewarding to find that the best qualified candidate was internal. In his short tenure, Ken has shown us his leadership skills, his high ethical standards and his professionalism. We are lucky to be able to leverage his talents and experience base within our organization."
Prior to coming to work for DIA, Greene spent 17 years at the Port Authority of New York and New Jersey, the bi-state agency that governs transportation facilities in the New York metropolitan area. His last position with the agency was Assistant Director of Operations for the Port Authority's airport system, including LaGuardia, John F. Kennedy, Newark-Liberty and Teterboro Airports. Greene holds a B.A. in Business Administration from Boston University and a M.B.A. in Strategic Management from Pace University.
In another personnel decision, DIA has named Stuart Williams as Project Manager for the South Terminal Redevelopment Program. He will oversee the airport's $500 million initiative that will build a 500-room Westin hotel and conference center, an RTD FasTracks commuter rail station and an open-air plaza connecting the new development to the existing Jeppesen Terminal. Williams comes to the project with more than 28 years of experience in design and project management and has worked on behalf of the City and County of Denver on a number of high-profile projects, including the Better Denver Bond Program and the Denver Justice Center. A former Director of Engineering for the City, Williams holds a B.S. in Civil Engineering from Colorado State University.
DIA recently welcomed Heather Barry as its Director of Government Affairs and External Relations, an appointment made by Denver Mayor Michael B. Hancock. Barry served as the Director of Legislative Services and City Council Liaison under Mayor Guillermo "Bill" Vidal and has worked for the City and County of Denver since 2006. Prior to joining the airport, Barry served as Director of Legislative Services for Denver Mayor John Hickenlooper, was the head of Denver's Neighborhood Relations department and worked as Environmental Programs Manager at the Department of Environmental Health. She holds a B.A. in Communications from the University of Washington and a M.P.A. from Evergreen State College.
Related airports
Related people