Australia announces $294 million to go towards security innovations
The budget will contribute towards the deployment of more than 140 additional AFP Counter Terrorist First Response officers at airports and a further 50 officers to provide tactical intelligence.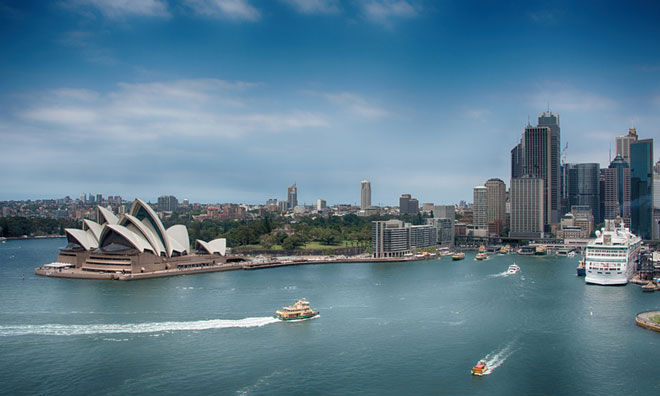 WIDE RANGING: The investment is set to tackle terrorist, national security and criminal threats
The Australian Government has announced $294 million will be sunk into a raft of innovative security projects in airports, international mail centres and air cargo facilities over the next four years.
The investment was among the measures to come out in the country's 2018 budget published by the Turnbull administration Tuesday. It will contribute towards sophisticated new screening technology for passengers, baggage and cargo will be required at airports with financial assistance to regional airports to upgrade their security equipment.
The Minister for Home Affairs Peter Dutton said the planned terrorist attacks disrupted in Sydney in July last year were unprecedented, sophisticated and represented a significant change in the national security environment.
"These terrorist plots showed a very real and disturbing danger," Mr Dutton said.
"The Government and industry responded immediately to disrupt and contain the threat, increasing law enforcement and strengthening security screening."
The new security measures in the 2018-19 Budget will include:
Use of body scanners and advanced X-ray equipment at major and regional Australian airports.
Deployment of more than 140 additional AFP Counter Terrorist First Response officers at airports and a further 50 officers to provide tactical intelligence and other support.
Upgrades to inbound air cargo and international mail screening technology.
Improved training and accreditation of all screening staff at airports.
$50.1 million in funding to support regional airports to upgrade security.
"I will introduce new laws to complement these measures providing the AFP broader powers to conduct identity checks at airports and to order a person to 'move on' from airport premises where needed," Mr Dutton added.
"These initiatives will ensure Australia remains a trusted destination for trade and travel and a world-leader in aviation security."
The 2018-19 Budget also provides $6.9 million over two years to continue the work of Australian Border Force Airline Liaison Officers (ALOs) at 19 key overseas international airports, as part of Australia's border security network.
ALOs are highly skilled in document examination, impostor detection and passenger assessment. They provide airlines and local governments on-the-spot advice on passenger assessment and Australia's entry requirements.
In the past five years ALOs have stopped more than 1000 passengers who have attempted to board a flight to Australia as an impostor or with a fraudulent document. 
A further $59.1 million will be provided over four years towards the Commonwealth and States joint build of the National Criminal Intelligence System (NCIS), which will provide frontline police the information and intelligence they need to combat crime and disrupt the terrorism threat.