Heathrow CEO boasts confidence in upcoming expansion vote
A survey has suggested that 75 per cent of MPs backed the project which will go to a vote in Parliament over summer.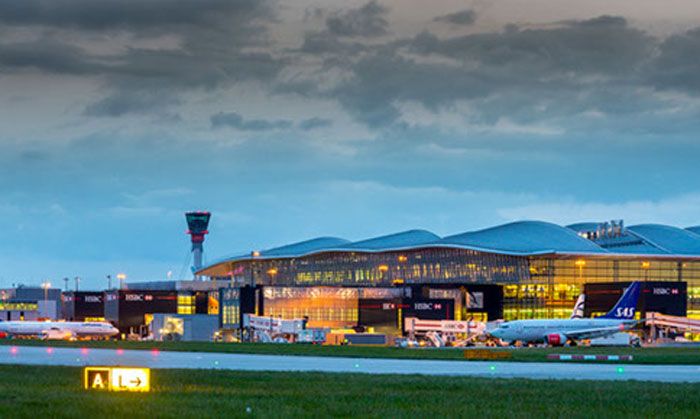 EVERY CONFIDENCE: MPs will vote this summer
The CEO of Heathrow has said it is "within touching distance" of Parliament voting to expand the airport as it marked a record first quarter. 
John Holland-Kaye made the comment in a statement the airport released about its performance in the first three months of the year (ending March 31) in which it reported not only record passenger numbers but a 22 per cent leap in pre-tax profits. 
"We're delighted that passengers are choosing Heathrow in record numbers," he said, "it's is a strong signal that we're delivering value for money. We're within touching distance of Parliament voting on expanding Heathrow and now more than ever we're committed to developing and delivering a hub airport that Britain can be proud of for generations to come."
The statement added that the latest polling before the vote in Parliament this summer had shown 75 per cent of MPs backed the project. If lawmakers do decide to allow the airport to proceed with the £16-billion third runway build, it will see Heathrow's capacity grow to 135 million.
In March, the UK Transport Select Committee published a report agreeing with the Government's position that the airport was the right place for the expansion, but it also made a series of recommendations to tackle the problems the build might provoke, such as noise and pollution. 
Whilst Heathrow may be confident that it has swayed the bulk of MPs, there are still widespread misgivings about its plans. IATA responded to the select committee's findings saying that it acknowledged Heathrow was the right place, but the expansion came at the wrong price. 
"The Select Committee's recommendations on cost control should be essential reading for the government, for Heathrow Airport Holdings Ltd (HAL), and anyone with a stake in the future of air transport in the UK," an IATA spokesman said in March. 
Passenger numbers in the first quarter of 2018 reached 17.7 million, 3.1 per cent above the same period last year.