London Heathrow sees its busiest day ever following months of sustained growth
Long-haul traffic has helped Heathrow enjoy yet another year of growth, enabling it to hold on to its position as the busiest airport in Europe.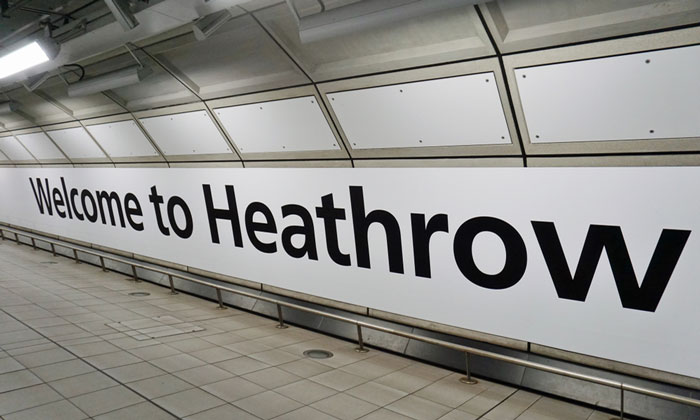 BEST MONTH EVER: Airports across the world have seen a boost over the last 12 months
London Heathrow saw its busiest day ever, topping off 17 months of record passenger numbers.
Europe's biggest airport and the seventh busiest in the world welcomed more than 136,000 passengers on March 30, Good Friday. The result was spurred by the Easter break, coupled with half term in British schools.
March as a whole was up 5.5 per cent year on year with 6.5 million passengers. Long-haul emerging destinations were some of the best performers, as the airport reported double-digit growth in African (12 per cent) and Middle Eastern markets (11 per cent). Latin America also experienced significant growth, up 7.3 per cent.
Last month also brought home a strong result in cargo. Volumes increased by 1.5 per cent leading the airport to report its 20th consecutive month of record growth. With 1,659 tonnes shifted, the USA was one of the fastest growing markets along with Japan with 682 tonnes.
Heathrow CEO John Holland-Kaye said: "The booming growth in passenger numbers and cargo, particularly from emerging markets, underpins the urgency to secure Britain's economic future with a third runway at Heathrow – which has now been backed by the cross-party Transport Select Committee.
"We are delighted that passengers have rated us one of the top ten airports worldwide, recognising the huge improvements in service we have made over the last few years."
The airport's total passenger tally for 2017 was 77,942,019, an increase of 3 per cent on the previous year. The UK Parliament will award the airport outline planning consent for its third runway if it approves of the Government's National Policy Statement (NPS) which will be published in July. This will see construction begin in 2021 for a 2025 grand opening. 
Should the runway get approval it will see flight numbers increase from 476,000 to more than 700,000. Recently Government analysis, released as a result of an freedom of information (FOI) request, showed it expected 973,000 households to be more affected by daytime air traffic noise once construction is completed.