America's Federal Aviation Administration gives $117 million contract to boost ATC system
The Federal Aviation Administration (FAA) has awarded at $117 million contract to leading science and tech firm Leidos to enhance its air traffic control system.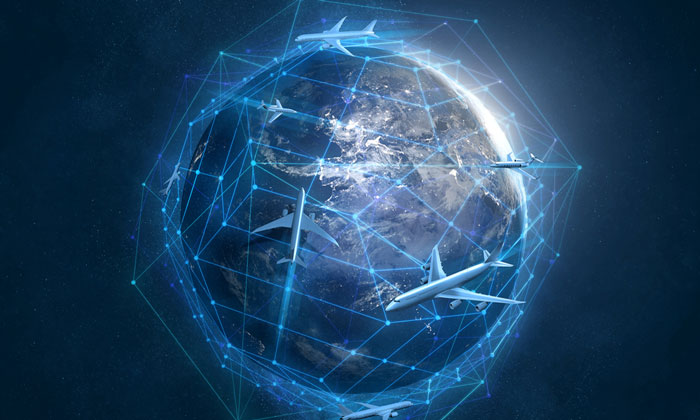 IN ORBIT: The FAA is revolutionising its air traffic control systems
The FAA has appointed Leidos to develop the seventh generation geostationary earth orbit (GEO) satellite used for the FAA Wide Area Augmentation System (WAAS). The task order has a four-year development phase, and one 10-year operations and maintenance phase with a total contract value of approximately $117 million. Work will be performed in Gaithersburg, Maryland.
The task order supports the WAAS, a safety-critical system that augments Global Positioning System (GPS) Standard Positioning Service (SPS). WAAS enables aircraft to rely on GPS for all phases of flight, including precision approaches to any airport within its service area.
Leidos, along with space-segment provider Intelsat General Corporation and technology partners U.S. Electrodynamics, Inc. (USEI) and Knight Sky, will develop, test and integrate a satellite payload for the programme's new GEO 7 satellite and its associated pair of ground uplink stations. The stations then broadcast GPS navigation data that is corrected and enhanced for accuracy. Leidos will also manage the stations to ensure the satellite sends the augmented GPS navigation signals in line with WAAS requirements.
"For nearly 20 years, Leidos has partnered with the FAA to provide technology solutions that ensure our nation's airspace is safe and efficient for both pilots and travelers," said Fran Hill, Leidos Senior Vice President of Transportation Solutions.  "This award will allow us to continue to deliver accurate, reliable signals and quality service for years to come."
The GEO 7 payload is expected to launch in the first quarter of 2020. The system will enter its 10-year operational phase in 2021.
Related organisations
Related regions