Denver International Airport breaks record for August passenger traffic in 2011
Posted: 18 October 2011 | Denver International Airport (DIA) | No comments yet
August 2011 was the busiest August on record at Denver International Airport…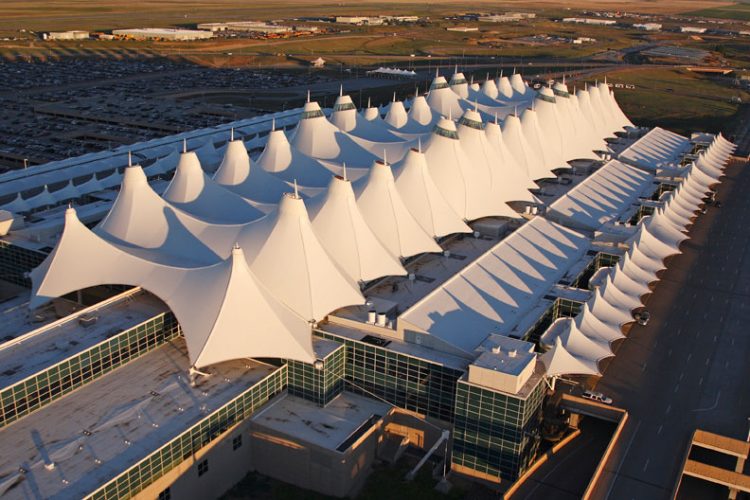 Aerial shot of Jeppesen Terminal at Denver International Airport
August 2011 was the busiest August on record at Denver International Airport (DIA) with a total of 5,037,947 passengers traveling through the facility that month. This marks the first time in its 16-year-history that DIA has surpassed five million passengers during the month of August. The figure also represents a 2.3 percent increase from the 4,924,060 travelers who used the airport during the same month last year.
The year-to-date traffic for August 2011 is 35,758,746, an increase of 794,347 passengers – another 2.3 percent increase – over the same eight-month period in 2010 when DIA saw 34,964,399 travelers.
"August traffic has grown consistently over the last few years and we're thrilled to have broken the five-million-passenger mark this year," said Aviation Manager Kim Day. "We certainly felt like we were busier than normal this past August, and it's great to see the hard evidence of that. Summer travel at DIA traditionally brings our busiest days of the year, but we're looking forward to seeing how the holidays measure up as we enter the last quarter of 2011."
August also brought a 1.5 percent increase in flight operations, which rose from 57,373 in 2010, to 58,231 in 2011. Cargo saw a 2.4 percent increase with 44,349,983 pounds of total freight and express cargo handled in August 2011, compared to 43,331,415 pounds during the same month last year.
The complete August 2011 traffic report is available at: http://business.flydenver.com/stats/traffic/index.asp.
Related airports
Related people