Cornwall Airport Newquay strengthens links to Germany
Cornwall Airport Newquay (CAN) has announced that Eurowings will be adding the airport's fourth German destination from the summer of 2018.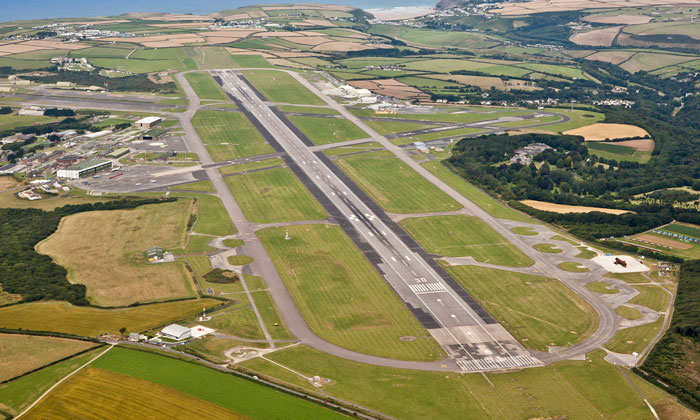 Set to begin on 5 May 2018, Lufthansa's low-cost carrier (LCC) subsidiary will commence a weekly service from the capital city airport, Berlin Tegel.
Enhancing Cornwall's connections to Western Europe, Eurowings' seasonal operation to Germany's largest city will launch the same day as the carrier's new route to Stuttgart. Adding to the LCC's already established service to Düsseldorf, the sector from Berlin Tegel also joins Ryanair's link to Frankfurt Hahn.
Commenting on the announcement, Al Titterington, Managing Director, Cornwall Airport Newquay said:
"Another link to Germany will provide an essential boost to the development of our route network within a proven strong market."
He added: "Building on the success of its Düsseldorf route, it's fantastic to confirm Eurowings will be adding two new destinations this summer."
"We are delighted to start our new link between Newquay and Berlin. After Stuttgart and Dusseldorf, this is our third link to Newquay. The new service will be operated once a week, every Saturday," states Ivan Oreč, Senior Manager Network Development & Airport Relations, Eurowings.
Since the start of CAN's link to Frankfurt Hahn in 2016 there have been nearly 320 flights between Cornwall and Germany, offering over 57,000 seats. The last two years have seen 275,000 kilometres covered by services between CAN and the Western European country, taking more than 31,000 minutes in flying time.