Air India to launch UK's only direct Amritsar service from Birmingham Airport
A service starting next month will connect flyers from Birmingham Airport directly to Amritsar in Punjab, the home of the Golden Temple.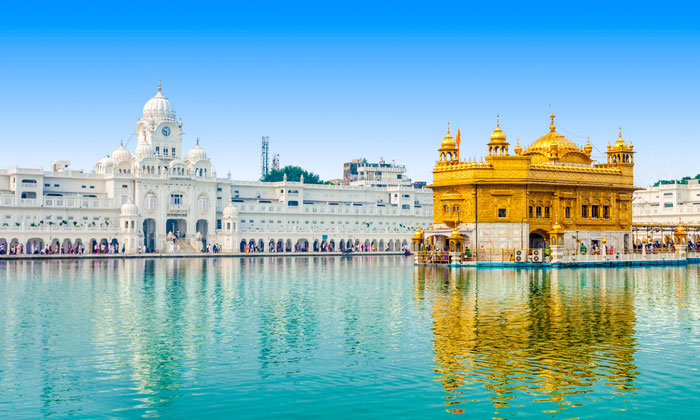 DIRECT: Amritsar's Harmandir Sahib is an important site in the Sikh religion
Air India is introducing a twice weekly non-stop service to Amritsar from Birmingham Airport with the inaugural flight launching on February 20. This will be the UK's only direct service to Amritsar.
The new route complements the airline's popular Delhi service which started in August 2013. The service has carried more than 600,000 passengers in the four years it has operated.
By connecting with Amritsar, flyers from Birmingham will have direct access to the major commercial and cultural centre in the heart of the Punjab and the home of the Golden Temple.
William Pearson, Aviation Director, Birmingham Airport, commented: "It is great news that we will have direct non-stop connections to two Indian cities from Birmingham Airport with Air India.  With over 200,000 British-Indian people who travel to India each year to visit friends and relatives, and for tourism and business interests, this additional destination shows the large demand within the region for direct Amritsar services from the Midlands.  Air India has been a successful partner for over four years and offers great connections to India with services operated by the new Boeing 787-8 'Dreamliner' aircraft."
Mr Pankaj Srivastava, Director, Commercial and Board Member of Air India said: "We are delighted that we are commencing direct services between Birmingham and Amritsar twice weekly, starting in February, recognising the consumer demand from the Midlands' region to Amritsar, Punjab.  Air India is always very sensitive to the needs of the consumer and is pleased to be connecting the two important cities thereby adding a new city pairing for Air India's expanding global network with the only non-stop UK Amritsar service."
Mr Vishwanath Panyam, Senior Assistant, General Manager, Air India said: This service is in response to long standing demands between the Punjab and the UK Midlands. We expect this flight to be very popular and may lead to future growth."
The flight will be operated with a state of the art Boeing 787-8 series aircraft with 256 seats in a split cabin, comprising 18 lie flat business class seats and 238 economy seats.