German airport giant Fraport grows with Brazilian purchase
With 24 airports across three continents, Fraport Airport Group (AG) is one of the biggest private owners of airports around the world. After a successful bid last year, they took on two more sites in South America this week.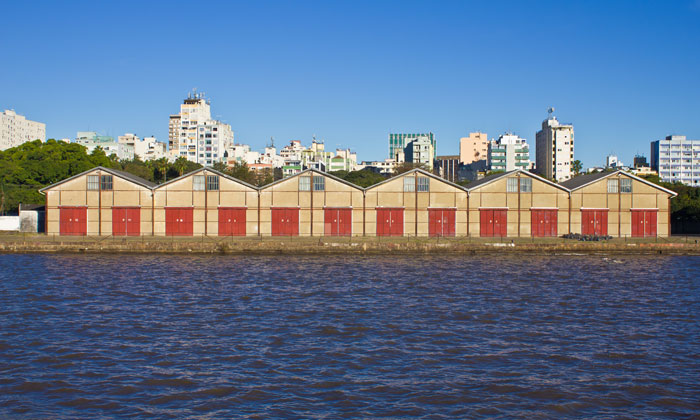 FRAPORTO: Porto Alegre in Brazil
The German airport giant Fraport AG has expanded its empire in South America today, beginning its operations at two Brazilian airports.
Fortaleza Pinto Martins International (FOR) and Porto Alegre's Salgado Filho International Airport (POA) were bought by Fraport in March last year.
The purchase was part of a public auction of four of Brazil's airports during the third round of airport privatisations in the country.
It means that FOR and POA will join Jorge Chávez International Airport in Lima as part of the German group's South American ventures.
Some BRL 600 million is expected to be invested at each airport for infrastructure improvement and development projects during the corresponding concession periods.
Dr. Stefan Schulte, the group's executive board chairman, said:  "We are proud to welcome these two 'best-located' gateways to the Fraport global portfolio.  With Porto Alegre and Fortaleza, we now have three airports in South America and a total of 30 airports where we are active worldwide.  Our mandate is to enhance the passenger experience while strengthening the role of these airports for their respective stakeholders and regions."
In order to run the airports, Fraport AG created Fraport Brasil. At FOR, Fraport Brazil Fortaleza has won the airport concession in the federal state of Caerá for 30 years, while Fraport Brasil Porto Alegre has been created for the 25-year POA concession in Rio Grande du Sol.
The airports are located about 3,200 km by air (4,200 km by car) from one another along the Atlantic seaboard of Brazil.
Andrea Pal, CEO of Fraport Brasil, added:  "We strongly believe in the potential of Fortaleza and Porto Alegre airports.  We are focusing our efforts on raising the attractiveness of these two airports through ongoing improvements in infrastructure and operational processes."
Salagado Filho is Brazil's eighth largest airport with 7.5 million passengers in 2016. Pinto Martins is its 12th largest airport with nearly 6 million passengers.
In the same auction as the German company won the concessions to FOR and PAO, France's Vinci Airports won Salvador International Airport, and Zurich International Airport won Florianópolis-Hercílio Luz International Airport.
France's Vinci Airports won Salvador, also in the northeast, and Zurich International Airport the southern city of Florianópolis