Obama urges congress to swiftly pass FAA funding extension
He encourages US Congress to pass a "clean" extension of current FAA funding to avoid another partial shutdown of the agency…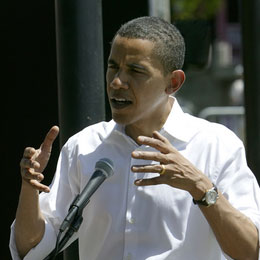 US President Barack Obama has declared that legislators in the US Congress need to pass a "clean" extension of current FAA funding to avoid another partial shutdown of the agency.
Prior to the passage of the 21st funding extension parts of the FAA were forced to temporarily shutdown from 23 July to 11 August after lawmakers failed to pass a funding extension.
The extensions keep FAA funding at current levels until a long-term reauthorisation bill for the agency is passed. FAA has been running on funding extensions since 2007.
At issue in the last debate between the House and Senate was a provision in the funding extension to cap Essential Air Service (EAS) subsidies at $1,000 per passenger.
The Senate objected to the House inserting that restriction into the funding extension, but in order to end the shut down ultimately left the language intact.
FAA's current funding extension expires on 16 September.
Related topics
Related organisations