FABEC partners to deliver first common voice communications system
Frequentis to develop, deploy and maintain new-generation voice communications system…

EUROCONTROL's Maastricht Upper Area Control Centre (MUAC) and the French Direction des services de la navigation aérienne (DSNA) have signed an agreement with Austrian equipment supplier Frequentis for the development, deployment and maintenance of a new-generation voice communications system (VCS), which meets the Functional Airspace Block Europe Central (FABEC) Concept of Operations and the latest EUROCAE standards. The common procurement is based on the first common specifications developed by a joint FABEC task force.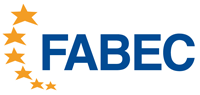 The new VCS system will be deployed at MUAC in 2014 and across the French air traffic control facilities shortly thereafter.
"Technical convergence of air navigation infrastructure and systems can be a long process and the pace of replacement does not always coincide between air navigation service providers. A VCS system normally has a lifetime of some 15 years; the replacement process can therefore span a relatively long period. As far as DSNA and MUAC are concerned, our respective VCS systems needed to be replaced in the short term. This common procurement is a good opportunity to foster system commonality, maintenance synergies and to reduce acquisition and landline interconnection costs while ensuring that we make timely and well-balanced investments to meet future air traffic growth and sustain our performance" said Karl-Heinz Kloos, Director of MUAC and FABEC Champion for technical affairs.
"With this new VCS system, DSNA will deploy a new technology which facilitates exchanges with our partners abroad, in particular with those who participate in FABEC. This cooperation between DSNA and MUAC – like other projects undertaken in common between European air navigation service providers – is one of the first steps that will make the abstract concept of FABEC a reality. Other FABEC members may later rely on this common procurement and improve the commonality and maintenance synergies on voice communication systems inside FABEC. By selecting Frequentis and its French sub-contractor CS for the development, deployment and maintenance of our new VCS system, DSNA recognises the competence of this world-renowned European equipment supplier. Although we can be very satisfied by the work already achieved during the negotiation phase, one should not forget that it is only the tip of the iceberg, and I want to wish the teams in charge of this ambitious programme every success", said Maurice Georges, Director of DSNA.
Related organisations
Related people