Update on European air traffic situation following Grimsvötn eruption, 09.00 CET
Areas of ash concentration are over the north of Germany. Currently no flights are being accepted into Bremen and Hamburg…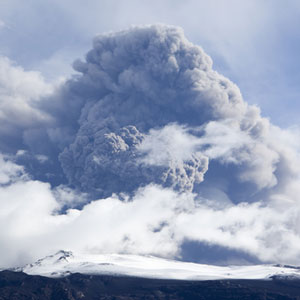 Volcano erupting in Iceland
As of 09:00 CET today, EUROCONTROL has the following update to make with regard to the situation of air traffic in Europe as a result of the eruption of the Grimsvötn volcano in Iceland.
According to the Volcanic Ash Advisory Centre (VAAC) in London, areas of ash concentration are over the north of Germany. Currently no flights are being accepted into Bremen and Hamburg. On a normal day, these airports would expect around 120 and 480 flights respectively.
The ash cloud is expected to move during the day and could affect Berlin and also parts of Poland. Airports in Germany south of Bremen are not expected to be affected.
There are no restrictions on flights in any other part of Europe. According to the VAAC forecasts, it is expected that ash cloud coverage will dissipate during the day.