Update on European air traffic situation following Grimsvötn eruption 10:00 CET
An area of high ash concentration is over the north of the United Kingdom and part of Ireland with some flights cancelled as a result…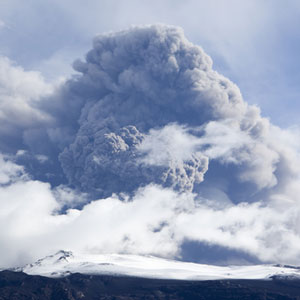 Volcano erupting in Iceland
As of 10:00 CET today, EUROCONTROL has the following update to make with regard to the situation of air traffic in Europe as a result of the eruption of the Grimsvötn volcano in Iceland.
This morning, an area of high ash concentration is over the north of the United Kingdom and part of Ireland and with some flights cancelled as a result. For the moment, the number of cancelled flights is approximately 250 in UK airspace.
According to the Volcanic Ash Advisory Centre (VAAC) in London, there is a strong possibility that the ash cloud may impact parts of Denmark and southern Scandinavia in the course of the day. This would have some impact on flights.
Due to unstable meteorological conditions, it is not possible to identify with certainty the movements of the ash cloud beyond that time frame.
The next traffic update will be issued around 16:00 CET today.