Eruption of Grimsvötn volcano
Eruption of Grimsvötn volcano: no impact expected on European airspace today. 21 May at 21:00 CET, EUROCONTROL was advised that the Grimsvötn volcano had erupted…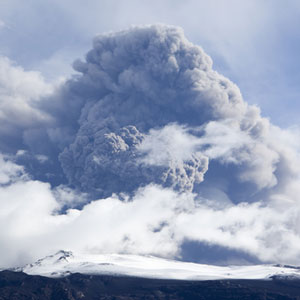 Volcano erupting in Iceland
Eruption of Grimsvötn volcano in Iceland: no impact expected on European airspace today.
On 21 May 2011 at 21:00 CET, EUROCONTROL was advised by the Icelandic Met Office that the Grimsvötn volcano in Iceland had erupted. The plume of ash has reached a height of 12 km or higher around Iceland and is currently drifting in north-eastern direction.
There is currently no impact on European or transatlantic flights and the situation is expected to remain so for the next 24 hours.
Aircraft operators are constantly being kept informed of the evolving situation.