Saab commences collaborative decision-making solution testing at HKIA
Hong Kong International Airport (HKIA) have begun successful operational trials of Saab's Aerobahn Airport Collaborative Decision Making (A-CDM) solution.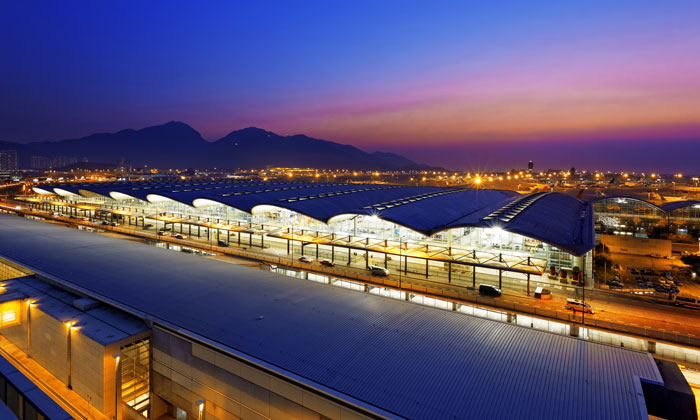 The installation includes the A-CDM Milestone Manager, pre-departure sequencer and mobile applications, which are all features of the Aerobahn CDM Suite. The Milestone Manager is a foundational component upon which the A-CDM element is built. It provides information sharing and milestone tracking capabilities in line with EUROCONTROL, ETSI, EUROCAE, and ICAO ASBU recommendations.
Commenting on the testing of Saab's product suite, Steven Yiu, General Manager, Airfield of Airport Authority Hong Kong, said: "We worked closely with Saab as a partner to develop the final operations guidelines for the A-CDM system. We are pleased to see that the result was above expectations in the first day of trials on July 31 2017.
Through the implementation of the system, we expect there will be an improvement in on-time-performance, aviation fuel saving and carbon emission reduction, which will in turn benefit the whole airport community to achieve better efficiency."
Access to key information at HKIA
Stakeholders from HKIA, Hong Kong Civil Aviation Department (HKCAD), the airlines and ground handlers each have access to the Aerobahn A-CDM web portal. In addition to helping identify and track A-CDM milestones, the solution also provides live aircraft tracking and dynamic variable taxi time calculations. Its mobile applications enable 'on the go' access and simplified management of target off block times (TOBTs). Specialised products and customised views enable stakeholders to make better and more timely decisions that will reduce delays, costs and the environmental impact.
Commenting on the importance of collaborating to achieve the most beneficial results, Mike Gerry, Head of Business Unit Air Traffic Management at Saab, said: "The A-CDM community at HKIA has been fully engaged with the development of the integrated concept of operations that is made possible by Saab's Aerobahn CDM Suite. The implementation of A-CDM will continue to build upon HKIA's reputation as a world leader in airport operations."