Lufthansa A350-900 begins flights to Hong Kong from Munich
From 12 September onwards, Lufthansa will be offering flights to Hong Kong on an Airbus A350-900.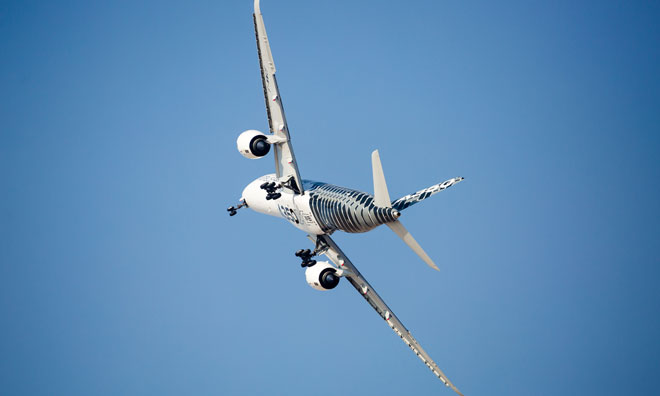 "Our passengers can now experience the world's most advanced long-haul aircraft for the first time on a flight to the Far East. The flight to Hong Kong is one of the longest routes in the Lufthansa flight schedule. Flying on the A350-900 gives passengers an extraordinary experience and the low level of cabin pressure ensures that they arrive feeling more rested", says Wilken Bormann, CEO of the Munich hub.
Due to the flight distance – at 10,000 kilometres – Hong Kong will be served by two aircraft flying alternatively. These will be the fourth and fifth A350-900 aircraft due to be delivered to Lufthansa on 12 August and 2 September respectively, bearing the identifiers D-AIXD and D-AIXE. The A350's maiden flight to Hong Kong will take off on 12 September at 22:30 and will be welcomed for the first time in Hong Kong eleven hours later at 15:35 local time on 13 September. 
Hong Kong is an important destination for business travelers and there are plenty of interesting sights for holiday-makers to discover, too. Asia's third largest metropolis offers visitors an unusual mix of Western and Asian culture. There are unforgettable experiences to be had, such as the view across the skyline, which is beyond comparison, or a visit to Victoria Peak. Hong Kong is also an important trade center and a key transportation hub for Asia.
With the arrival of the A350-900, a state-of-the-art newcomer has now joined the fleet at Lufthansa. The first of fifteen A350-900 arrived in Munich in February to be stationed there. By September 2017, five of these aircraft will be taking off from their home base of Munich to fly to Boston, Delhi, Mumbai and Hong Kong. The A350-900 has space for 293 passengers – 48 in Business Class, 21 in Premium Economy and 224 in Economy Class.
The aircraft is currently the most advanced and most environmentally-friendly aircraft in the world. It uses 25 percent less kerosene, produces 25 percent fewer emissions and is significantly quieter on take-off than comparable types of aircraft. Lufthansa has placed orders for a total of 25 ultra-modern jet aircraft of this type.
Related topics
Related airlines