US airports press Congress to modernise nation's infrastructure
A letter has been sent to Capitol Hill urging senators to improve aviation infrastructure across the USA.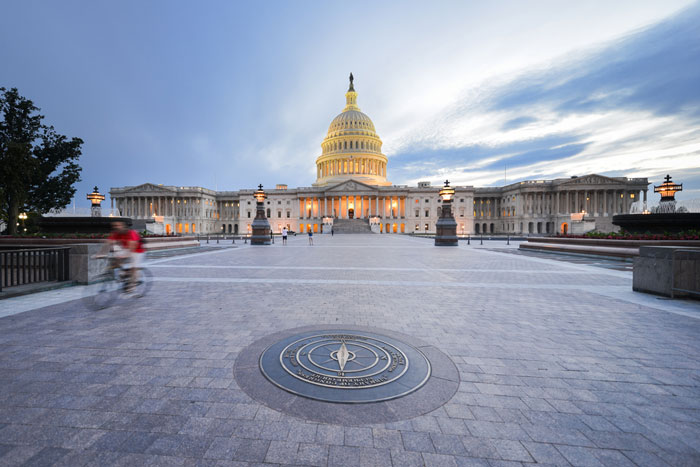 CAPITOL CITY: Airports Council International-North America (ACI-NA) represents local, regional, and state governing bodies that own and operate commercial airports in the United States and Canada.
The message, signed by 51 members of Airport Council International North America's (ACI-NA) Beyond the Runway Coalition, was delivered last Monday (November 27).
In it, the coalition urges congress to advance key provisions already approved by the Senate Appropriations Committee that would improve aviation infrastructure by modernising the Passenger Facility Charge (PFC) and increasing funding for the Airport Improvement Program (AIP) in the expected FY18 omnibus bill.
In the USA, the PFC is a fee of up to $4.50 charged to passengers and hypothecated by the Federal Government to be used on specific, approved projects. These include projects that enhance safety, security, or capacity; reduce noise; or increase air carrier competition.
According to the Federal Aviation Administration (FAA), the AIP "provides grants to public agencies — and, in some cases, to private owners and entities — for the planning and development of public-use airports that are included in the National Plan of Integrated Airport Systems (NPIAS)."
The writers of the letter, the Beyond the Runway Coalition, bring together a wide variety of industry stakeholders seeking to ensure that airports remain strong economic engines and job centres in their local communities.
It said: "The industries, businesses, and infrastructure groups we represent rely heavily on aviation infrastructure to support economic growth. New infrastructure investments provide employment opportunities both for the planning and construction of projects and by establishing better transportation connections to customers here and abroad.
"Modernising the Passenger Facility Charge (PFC) and bolstering the Airport Improvement Program (AIP) now would give airports – and the local communities and businesses they support – funding flexibility to better their facilities and offer more air service options to the traveling public."
According to ACI-NA's Airport Infrastructure Needs Study, U.S. airports have nearly $100 billion in infrastructure needs during 2017 – 2021 to accommodate growth in passenger and cargo activity, rehabilitate existing facilities, and support aircraft innovation.
In July 2017, the Senate Appropriations Committee unanimously passed the Fiscal Year 2018 Transportation, Housing and Urban Development, and Related Agencies (THUD) Appropriations Act, delivering two key wins for air passengers and airports by modernising the local Passenger Facility Charge (PFC) user fee and increasing funding for the Airport Improvement Program (AIP) to improve airport infrastructure, spur airline competition, lower airfares, and enhance the passenger experience
Related topics
Related organisations
Related regions