Elon Musk's Boring Company will bid to build high-speed connection with US megahub
The millionaire tech entrepreneur tweeted his intentions to secure the contract at the world's sixth biggest airport in the early hours of Thursday morning.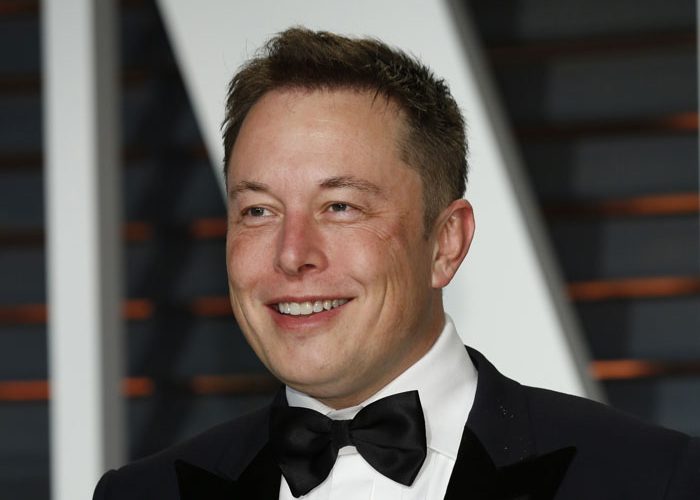 PIQUED INTEREST: Elon Musk is behind Hyperloop One
The city of Chicago is looking for partners to build an express train to Chicago O'Hare International, one of the world's biggest airports. Already, it seems to have caught the attention of Boring Company CEO Elon Musk, the entrepreneur famous for pushing the limits of travel technology. 
In a late-night tweet, Mr Musk said: "The Boring Company will compete to fund, build & operate a high-speed Loop connecting Chicago O'Hare Airport to downtown."
He linked to an article published in the Chicago Sun Times describing the Mayor of Chicago, Rahm Emanuel's announcement that the city would begin looking for a partnership with bodies interested in financing, building and operating an express train between the city and the airport.
What the rail connection built by Musk's venture would entail is not yet clear. The Boring Company, as the name might suggest, is concerned with transportation by way of tunnels. On its website's Frequently Asked Questions section, it says: "A large network of tunnels many levels deep would fix congestion in any city, no matter how large it grew (just keep adding levels).
"The key to making this work is increasing tunneling (sic) speed and dropping costs by a factor of 10 or more – this is the goal of The Boring Company. Fast to dig, low cost tunnels would also make Hyperloop adoption viable and enable rapid transit across densely populated regions, enabling travel from New York to Washington DC in less than 30 minutes."
Chicago O'Hare currently serves nearly 78 million passengers every year. Currently, there are two rail routes to and from the airport: the Chicago L and Metra. 
In announcing the Request for Qualifications (RFQ), the Mayor said: "[An] express service to and from O'Hare will give Chicagoans and visitors to our great city more options, faster travel times, and build on Chicago's competitive advantage as a global hub of tourism, transportation and trade.
"More than a century ago, Daniel Burnham encouraged Chicago to 'make no little plans,' and today Chicagoans continue to make big and bold plans with an eye towards the future. Strengthening connections between the economic engines of downtown Chicago and O'Hare airport, at no cost to taxpayers, will build on Chicago's legacy of innovation and pay dividends for generations to come." 
The RFQ is the next step to create a fast and convenient travel option for travellers to travel directly from ORD to downtown Chicago, following analysis from a working group formed last year to determine the feasibility of such a project. The working group studied demand for ridership, potential terminal locations as well as possible routes and alignments. Following the working group's review, the RFQ will be issued to determine private sector interest in construction and operation.
The RFQ specifies that the O'Hare Express Service should include a downtown station, an ORD station and one maintenance facility. The city will consider potential corridors that are above or below surface level. Goals of the project include travel times of 20 minutes or less with a reliable service frequency of at least every 15 minutes for the majority of the day with reasonable premium service fares less than the cost of current taxi and ride-share services. Any proposal must also address how potential conflicts or impacts on existing transportation systems and the environment would be avoided or minimised.