Complex Brisbane Airport resurfacing project recognised with Construction & Design award
Brisbane Airport operates 24/7, so resurfacing one of the world's busiest single runways while still catering for 60,000 passengers and 600 aircraft a day in 2016 was one of the most complex, high-pressure projects ever undertaken by Brisbane Airport Corporation (BAC). To honour the huge scale and complexity of this project, the judging panel of the inaugural International Airport Review Awards have named Brisbane Airport the winner of the Construction & Design category.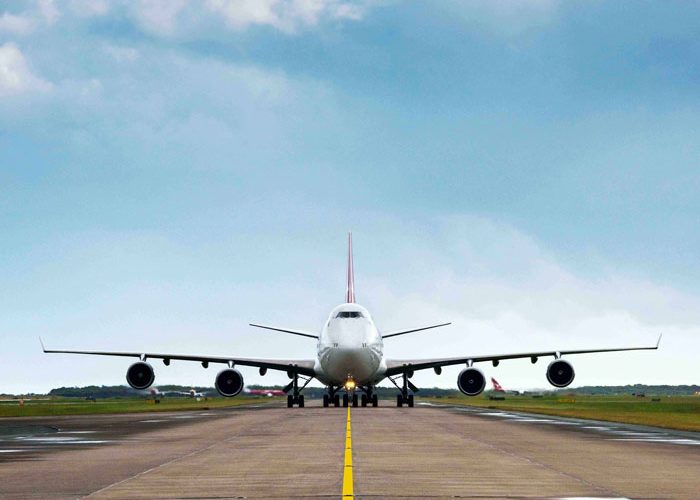 In the planning for one and a half years, then delivered in a nightly five-hour window over an intense six months, the project team laid 42,000 tonnes of asphalt over a total area of 275,000m2 while the rest of Brisbane slept. In addition, the project team also laid 43km of electrical cable updating the runways aeronautical lighting.
One of the comments from the Awards judging panel was: "Successful runway resurfacing at single-runway airports without curfew demonstrates a combination of effective technical and operational collaboration. Many other airports around the globe can learn valuable lessons from this project."
Brisbane Airport operates 24/7 and is curfew free, meaning the runway is always operational. Given the size and complexity of the project, it was clear to the project team that the runway would have to be closed for a short period each night, and the project scheduled in that tiny window. Working closely with airlines and Air Services Australia, it was agreed that flights between 11pm and 5am would have to be rescheduled.
Closing the runway at a major international airport has huge ramifications. Notice was given to airlines approximately 16 months in advance so they could change all of their ticketing arrangements and timetables between 11pm and 5am. Work would begin on-site at midnight every night and guarantees given that the runway would re-open at 5am every morning, with no exceptions.
It was a huge logistical challenge.  As the last flight departed every night, more than 200 workers and 80 pieces of plant equipment were already lined up at the side of the airfield ready to get to work. Every night for six months the project team had to close down the runway then, from midnight, lay down about 800 tonnes of asphalt a shift, doing a high quality job without any aircraft or WHS incident, before opening the runway again in the morning.
To add to the complexity the team was relocating and replacing the airfield lights and overlaying the blast protection pavement of the whole runway.
Despite the unique challenges the project team delivered high quality complex work ahead of time, ahead of budget, with no safety incident, no environmental incident and no operational impact to the 30 different major international airlines serving Brisbane Airport.
Krishan Tangri, Brisbane Airport Corporation (BAC) General Manager Assets, said: "Despite the unique challenges, we are incredibly proud the project team was able to deliver the high quality complex work ahead of time, ahead of budget, with no safety incidents, no environmental issues and no operational impacts for the 31 major international airlines servicing Brisbane Airport."
He continued: "Receiving International Airport Review's Construction & Design Award for delivering this essential infrastructure project is well deserved recognition for everyone involved."
To read more about our other 2017 Award winners, click here