Satellite-based area navigation programme set to transform German airspace
The German air navigation service provider DFS has launched a comprehensive innovation programme to optimise and modernise the airspace and navigation infrastructure of Germany. The programme will allow for a dynamic transition from primarily conventional ground-based navigation to modern area navigation (RNAV).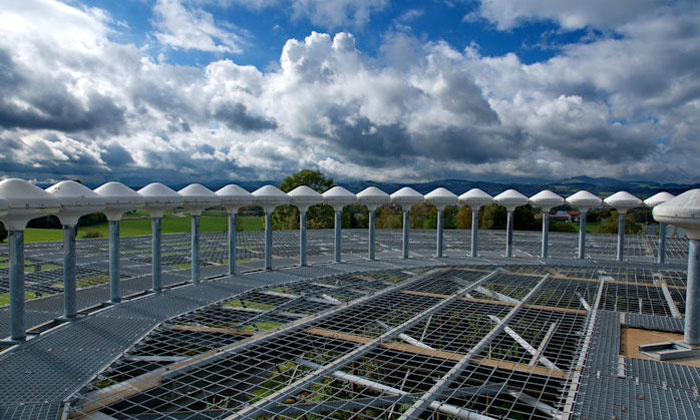 By 2029 the flight procedures at more than 60 German airports will gradually be converted to the more precise area navigation procedures that use satellite navigation. These new procedures allow for greater precision of arrivals and departures and permit a more flexible flight route design to improve traffic flow. The initiative was adopted in response to increasing demands on the capacity of German airspace. By using modern area navigation methods, DFS is contributing to greater efficiency, environmental and climate protection as well as helping to strengthen Germany's position in aviation.
Germany takes heed
Germany's introduction of area navigation is based on the concept of performance-based navigation (PBN) first published by the International Civil Aviation Organisation in 2012. Additional impetus came from the announcement of the EU Commission that these navigation methods should be implemented in European airspace.
In anticipation of the EU regulations, DFS had already started preparatory work for the introduction of area navigation in Germany and currently around 95 per cent of all aircraft flying in German air space have the required systems. DFS will continue to offer conventional solutions for the remaining five per cent that have yet to be equipped for area navigation.
Inch by inch
The transition to area navigation will be carried out at all 60 German IFR airports in several stages with the project scheduled for completion in 2029. This will entail the redesign of approximately 2,800 arrival and departure procedures and the adaption the airspace structure. To this end, German airspace will be divided into seven clusters containing airports that are located in close proximity to each other and closely linked.
After extensive testing, these innovative arrival and departure procedures will be launched in northern Germany – the Elbe/Weser cluster – at the end of 2020. According to current planning, eight older stations of the 58 VORs (radio navigation stations) currently in operation are potential candidates for dismantling. Despite the general trend, some locations in Germany will continue to use VORs.
Klaus-Dieter Schuerle, CEO of DFS explained in summary: "With the introduction of precision area navigation for arrivals and departures, we will be able to gain additional en-route capacity in German airspace while maintaining the same outstanding level of safety. Our overall concept makes it possible to fly more precisely and at the same time, more flexibly. This creates benefits in terms of efficiency and environmental protection. More accurate flying means (the ability) to reduce noise-pollution and a reduced number of VORs means climate protection because shorter routings enable fuel savings."