International Airport Review Awards 2017: Our Airside Operations shortlist
Over the coming weeks, we will be introducing you formally to the airports and suppliers selected to go before the judges. Your starter for 10 is Airside Operations….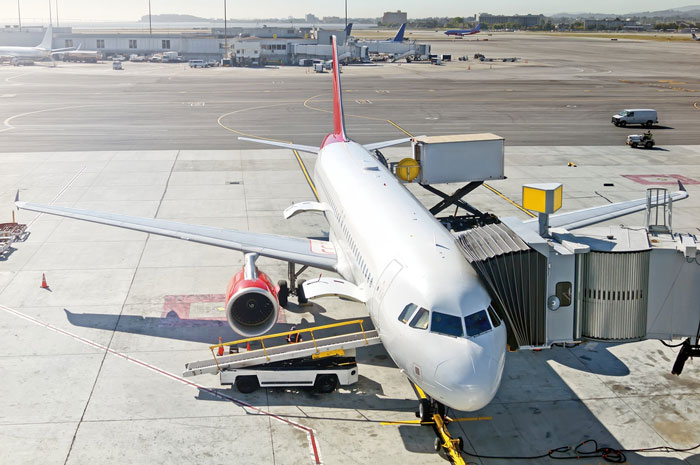 ON THE TARMAC: 77,000 people logged on to vote in our inaugural awards.
Airside operations is the key topic area into which we drop everything on the tarmac, often beyond the view of run-of-the-mill passengers. Articles housed here might include insights into baggage handling, tugs or airfield maintenance. 
We received 11 entrants altogether in this category. These constituted six airports and five suppliers. 
Successful entrants were expected to provide an example or examples of how they had maximised the efficiency of their airside operations. This might be by reducing error, saving time or effort or increasing output. The passenger should either remain unaffected by the change or benefit, and it should have blended seamlessly with existing operations.
Shortlist: BBHS
BBHS are a Danish company offering a variety of solutions to the challenges of baggage handling. They strive to slash the costs of the process and improve customer experience. Their solutions are targeted at airlines, airports and ground handlers.
They entered the airside operations category boasting a system that cuts manual lifting by 95 per cent and reduces lost and mishandled luggage volumes with up to 50 per cent. Installed in Billund Airport in Denmark for two and a half years, the BBHS system has reduced work related injuries and damages by 38 per cent. The company also won the Danish Work Environment Award in 2016.
This entry appealed to our criteria through its focus on efficiency and the numbers they were putting up. Errors were cut and effort saved, and it has the percentages to prove it. 
Hong Kong International Airport
Hong Kong International is world's eighth largest airport. Last year, 70.5 million passengers set off for destinations all over the world from the airport, with more than 1,100 flights coming and going every day. That means a lot of wear and tear on the tarmac and lighting, and a lot of work going in to making sure everything is running smoothly.
Once upon a time, every one of the 12,700 lights on their airfield would have had to be checked manually and visually, a common method employed all over the world, eating vast numbers of man hours over any given year And employees only had a short window to check them in – seeing as how a plane lands every minute.
To tackle this, the airport installed an automated ground lighting scanning and inspection system, developed jointly with the Airport Authority (AA) and D2V. It was a world first. A machine installed on a rover connected with a powerful computer scans the lights instead of a man and flags up any problems. The process cuts inspection time by 87 per cent. 
Hong Kong ticked all our boxes. It cut time and left passengers unaffected, allowing planes to fly off and onto the tarmac with even less chance of impediment as before.
Leidos
This American company provides scientific systems integration and technical services over a range of different industries, including maritime, healthcare systems and finance. Its aviation division focuses on integrating systems, securing transportation measures, modernising IT infrastructure and engineering energy efficiency solutions.
Its entry into International Airport Review Awards 2017 was kitting out Norwegian airport operator Avinor with a fully integrated airport operational database, resource management system and flight information display system.
This has provided Avinor with a single source of operational and flight-movement data over 46 airports of varying sizes handling 600,000 air traffic movements every year. As a result, Avinor is cutting its operational costs by up to 50 per cent.
What impressed us here was streamlining. Leidos helped bring data from 46 separate airports into one source, enabling Avinor to take efficient action and cut their costs.
And the winner is….
You'll find out in Issue 6, to be released on Wednesday November 29. To find out more about the entrants, click HERE.
Related airports
Related organisations