American firm chosen to help make Indian airports sustainable as passenger numbers rise
The Airport Authority of India (AAI) has selected Landrum & Brown to prepare a sustainability master plan for Kolkata and Lucknow international airports.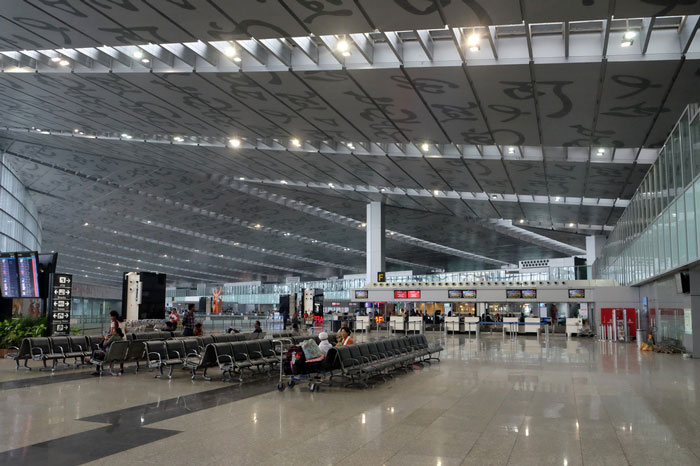 NEW DEAL: Netaji Subhas Chandra Bose International Airport
The U.S. Trade and Development Agency (USTDAA) signed the grant with AAI supporting the 20-year master plan.
The Sustainability Master Plan will provide AAI with a roadmap for the development and expansion of its two fastest growing airports to accommodate the anticipated increase in demand while incorporating sustainable and environmental best practices.
Netaji Subhas Chandra Bose International Airport in Kolkata and Chaudhary Charan Singh International Airport in Lucknow are the fifth and 11th biggest airports in India respectively.
Thomas R. Hardy, the USTDA's Acting Directors, said: "We are pleased to support this important project that will support India's rapid aviation growth while connecting U.S. businesses with new export opportunities."
As the world's ninth largest aviation market, India's civil aviation sector is on a high growth trajectory, poised to be the third largest national market by 2020 and potentially the largest by 2030.
The USTDA has supported similar activities around India's growing aviation market through the US-India Aviation Cooperation Program (ACP), a public-private partnership between the US Federal Aviation Administration, the USTDA and other American Government agencies and companies. The ACP works directly with the Government of India to identify and execute projects in the civil aerospace sector that encourage collaborations between US and Indian stakeholders.