Lufthansa Group make offer to buy troubled Italian airline
A season of widespread upheaval across the European airline sector has caused potential buyers of Italy's troubled Alitalia to hesitate, according to the nation's economic development ministry.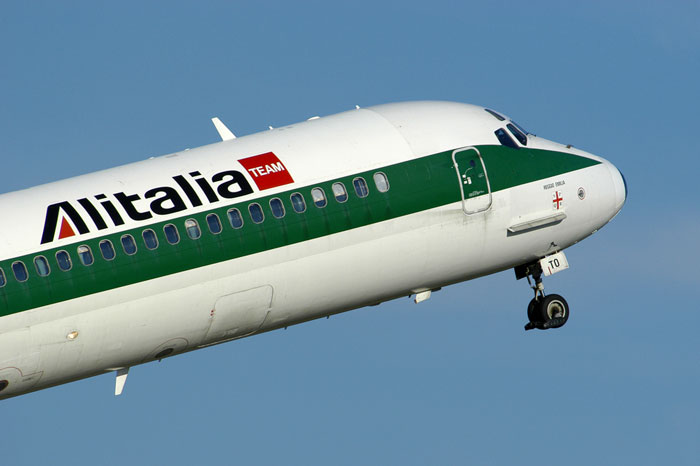 FOR SALE: The marketing of Alitalia has proved politically divisive.
Alitalia, which was spared collapse through an injection of state funds in May, was due to receive non-binding takeover bids by this evening (October 16).
However, on Friday the sale was delayed until next April, meaning the Italian Government will be required to pump a further €300 million into the struggling company unless a viable buyer could be found.
Now a suitor has come forward in the form of Lufthansa.
A spokesman for Lufthansa said: "The Lufthansa Group has submitted an offer letter today, expressing its interest in establishing a "NewAlitalia". Lufthansa has opted not to make an offer for the complete Airline but has stated interest in only parts of the Global network traffic and European and domestic point-to-point business.
"The offer includes a concept for a newly structured Alitalia with a focused business model ("NewAlitalia"), which could develop long-term economic prospects.
"The responsible commissioners have agreed to maintain confidentiality regarding the details of the offer."
This was not the first news of a potential purchase. A report in the Italian newspaper Corriere della Sera claimed a €500 million offer had been made by the German airline for Alitalia's planes, runway slots and air crew. The paper cited three sources, none named, saying that the German airline had proposed halving Alitalia's 12,000 workforce and cutting short- and medium-range flights.
It said the offer was likely to be rejected by the three state commissioners who were appointed by the Government to run the carrier after it collapsed into bankruptcy.
In a statement issued today, the country's economic development ministry blamed a season of 'extraordinary events changing the strategic dynamics' of the sector. These events included the Air Berlin break-up in August, the chaos caused by the Ryanair pilot scandal in September and the collapse of Monarch earlier this month.