Beumer lands baggage handling system at Calgary International
BEUMER Group has landed a 10-year contract for the operation and maintenance (O&M) of the baggage handling system at YYC Calgary International Airport.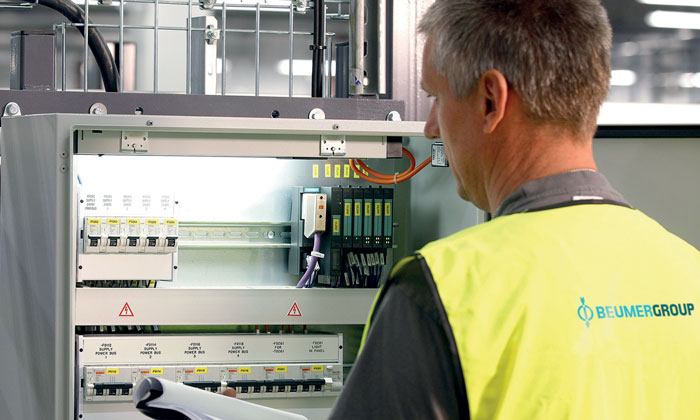 The company designed and commissioned the new baggage handling system at the airport as part of the new International Terminal that opened in October 2016, and is now working on installing the system in the Domestic Terminal.
Hiring is underway for 73 Beumer specialists that will work on-site at YYC handling the day-to-day operations of the 10-mile CrisBag tote-based baggage transport and sortation system currently operating in the new terminal.
"This is a technologically-advanced system and having Beumer staff members running the day-to-day operation is the optimal solution for a baggage handling system owner," said David Mead, Beumer Vice President of Customer Support for Airports.
"As the designer and builder of the system, we have in-depth knowledge on how to operate it with the highest level of efficiency and are able to continuously improve through intensive data analysis and reporting."
The Calgary contract is Beumer's largest O&M contract to date in North America.
"We're really happy to be a part of the YYC team," says Thomas Dalstein, Chief Executive Officer of Beumer Corporation. The O&M team will work 24/7 across 12-hour shifts and will be comprised of local hires trained by Beumer technical specialists from around the world. Beumer Group is responsible for all BHS-related services, including:
Predictive and condition-based maintenance
System recovery upon interruptions of component and/or software failures
Field operation including manual encoding, jam clearing, response to system functional issues and support of Airport Irregular Operations (IROP)
Operation of Computerized Maintenance Management System (CMMS)
24/7 staffing of a central BHS Control Room to monitor system performance, undertake daily scheduling tasks, manage the Maximo CMMS and dispatch staff directly to any faults
Equipment warranty management
Continuous improvements philosophy
YYC is one of Canada's busiest airports serving more than 15.7 million passengers annually. The new baggage system will give YYC the capacity for continued growth in the coming years as its welcomes more passengers and their baggage.
"As we work to install the CrisBag system in the Domestic Terminal for better baggage integration across both terminals, having on-site specialists available 24/7 will be of immense value to us," said Blaine Adams, Director, Facilities Maintenance for The Calgary Airport Authority. "We look forward to working with Beumer to ensure the most efficient delivery of baggage to our passengers now and into the future."
Calgary's O&M team is part of Beumer's worldwide Residential Service division, with more than 20 years of experience, supported from the company's North American airport headquarters in Arlington, Texas. This customer support team has more than 1,300 specialists deployed at over 80 O&M sites worldwide.