Pulkovo Airport welcomes first airBaltic CS300
On August 2, 2017, Saint Petersburg's Pulkovo Airport welcomed the first commercial flight of airBaltic Bombardier CS300 aircraft from Riga, Latvia.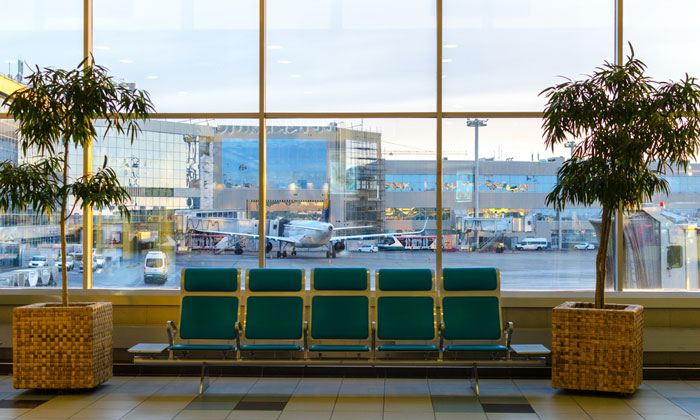 Wolfgang Reuss, SVP of Network Management of airBaltic:
"We have received a lot of positive feedback from our passengers about the improved flying experience with the new Bombardier CS300 aircraft. With the arrival of our sixth CS300, we have the opportunity to offer more routes on the new aircraft and now also for travellers between Riga and St. Petersburg."
"Pulkovo Airport and airBaltic have been partners for many years. Along with the international air transportation industry, we actively grow and advance, implement new standards and technologies for passenger services and aircraft ground handling, and create new opportunities for travel.
St. Petersburg airport is one of the leaders in Russia in terms of infrastructure. We are excited to welcome the new airBaltic's CS300, one of the world's most modern, fuel-efficient and comfortable mid-range jets. We are confident that with airBaltic fleet expanding Pulkovo airport will regularly receive airBaltic CS300 aircraft that will take the passengers to various destinations in the airline's route network," says Pulkovo Airport Chief Commercial Officer, Evgeniy Ilyin.
The new CS300 aircraft with 145 seats, offers excellent flying experience with benefits for passengers such as wider seats, larger windows, more hand luggage space in the cabin, improved lavatories, and other. New aircraft is also much quieter – with four times smaller noise footprint. Moreover, it is the greenest commercial aircraft in the world, as it is the first aircraft to have a transparent declaration of the life-cycle environmental impact, helping to reduce CO2 and NO2 emissions by 20% and 50% respectively.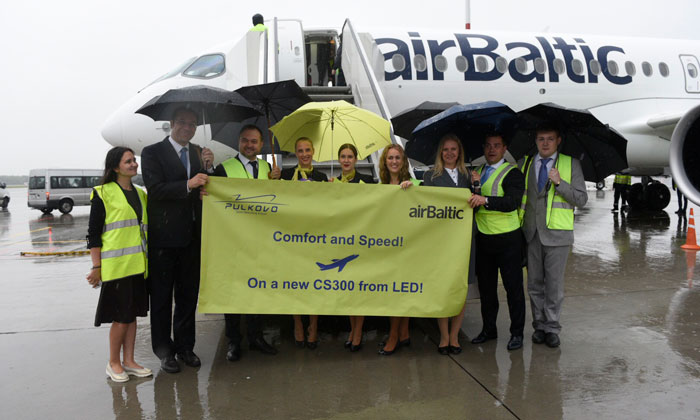 As announced previously, the Latvian airline airBaltic is the launch operator for the CS300 aircraft, and has ordered 20 CS300 aircraft. airBaltic launched Bombardier CS300 commercial operations on December 14, 2016.
airBaltic currently has six CS300 aircraft operated on popular routes such as Amsterdam, Munich, Frankfurt, Helsinki, Tallinn, Barcelona, Rome, Moscow and others. By the end of 2017, airBaltic is planning to have eight CS300 aircraft.
In the IATA Summer 2017, airBaltic operates up to four daily flights from Pulkovo to Riga. In the 6 months of 2017, the airline provided services to over 60 thousand passengers at the St. Petersburg airport, which represents 14% growth year over year.
airBaltic serves over 55 destinations from its home base in Riga, Latvia. From every one of these locations, airBaltic offers convenient connections via Riga to its network spanning Europe, Scandinavia, the CIS and the Middle East. In addition, airBaltic also offers direct flights from Tallinn and Vilnius.