CA Global Partners UK to auction complete contents of Heathrow Airport Terminal 1
A sale of epic proportions is taking flight as CA Global Partners UK, in conjunction with Indassol, is preparing to liquidate the entire contents of Heathrow Airport's historic Terminal 1.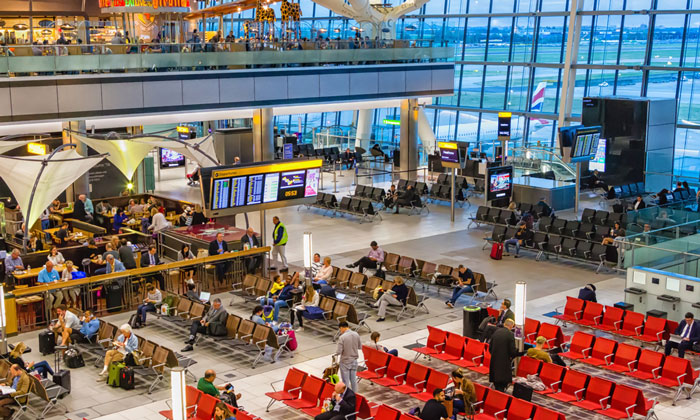 The terminal was opened in 1968 and was formally dedicated by Queen Elizabeth II in April 1969. At the time Terminal 1 was the biggest short-haul terminal of its kind in Western Europe.  The multitude of airport facility and infrastructure items from Terminal 1 are being offered for sale by private treaty and through a series of auctions.  CA Global Partners is an industry leader in the disposal of assets for a wide range of wholesale and industrial clients from around the world.
Equipment, Assets & Inventory Includes:
Baggage Handling: Complete Baggage Reclaim System, Luggage Reclaim Carousels,  Fast Drop Baggage Systems, Etc.
Gate Furniture & Accessories: Gate Desk Systems, Airport Seating Arrays, Business Lounges, Security Cameras, Passenger Partition Screening, & More.
Infrastructure Equipment: Lighting Systems, Control Systems, Heat Exchangers, Air Handling Units, Etc.
Décor Items:  Airport Artwork and Memorabilia, Airport Signage, Architectural Walkways and One-of-a-Kind Display Systems, Advertisement Display Systems, & so much more, it is impossible to list!
Due to the nature of this sale, offers are currently being accepted on all Major Pieces.  To register and bid, please visit the auction website at http://cagp.com/events/heathrow-airport-terminal-1/. 
"A sale such as this, comprising the entire contents and infrastructure of an entire major airport terminal is unprecedented, to say the least," remarked Daniel Gray, Managing Partner of GA Global Partners Europe.  Gray added, "Not only does this represent a rare opportunity for a young airport to fully equip a new terminal, but many of the items in this sale could be refurbished or repurposed for a variety of uses in other industries – Let alone some of the historical value to many of the items."
Related topics
Related airports
Related organisations